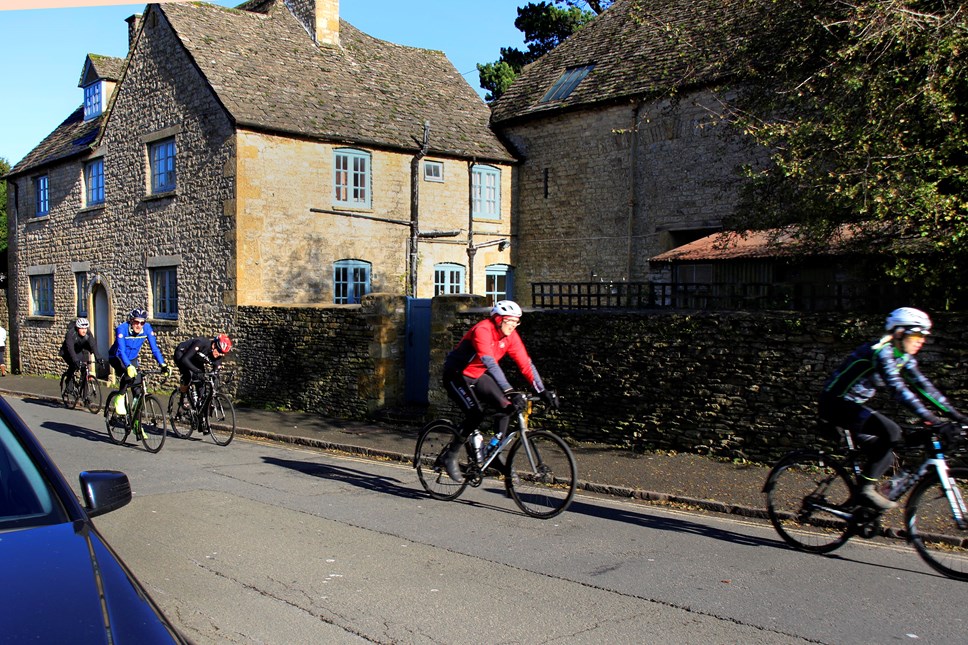 A new vision for leisure in the Cotswolds
Cotswold residents will soon benefit from new and improved health and leisure services in the Cotswolds following a district-wide review into leisure provision.
At a meeting on Monday 1 March, the Council's Cabinet unanimously supported the adoption of the Cotswold Leisure Strategy - an all-new vision for leisure that will provide sustainable physical activity and sport opportunities for residents and local communities in the Cotswolds.
The Cotswold leisure Strategy has been designed with a focus on promoting healthy lifestyles and improving the wellbeing of residents.
The strategy makes many recommendations for improving health and leisure services across the district, including; improving current facilities, putting on additional activities for target groups and supporting local communities to engage with physical activity.
Cllr Jenny Forde, Cabinet Member for Health and Wellbeing, said: "I'm thrilled to announce our new Cotswold Leisure Strategy. Helping residents, businesses and communities access the support they need to ensure a high level of health and well-being is a key priority for the Council and this strategy lays the foundation for the improvements we would like to make.
"We want to work side by side with communities to build a healthy district that encourages and supports its residents to live healthier lives through Active Travel and Active Places.
"A major part of the Council's work to review leisure was about listening to and acting on what Cotswold residents had to say about their access to health, fitness and leisure. We were able to ask them their thoughts on leisure and exercise, before the pandemic, during lockdowns and what they intended to do afterwards.
"We had an incredible response to our public consultation which has helped us better understand attitudes towards health, fitness and their local leisure centres and facilities."
The feedback received from the wider public consultation along with local sports clubs and public health data has collectively informed the Council's new strategy.
Cotswold District Council received over 1066 responses from residents to the online public consultation.
When residents were asked whether they would use their local leisure facilities more or less when lockdowns were eased, 13 per cent said they would use their centre 'more', while equally, 13 per cent said they would 'use it less'. As a result, the Council will be working in partnership with its leisure provider to improve visitor experience and raise customer satisfaction, while maximising accessibility and ensuring a high level of service is delivered to all users.
The majority of residents (51 per cent) stated that they travel to their place of activity by small or medium cars due to 'ease of use' - with just over half travelling 10 minutes or less. Based on this feedback the Council has plans to facilitate partnership work to promote the benefits of active travel for small journeys to work, volunteering or to visit your place of exercise.
For more information on Leisure Centres, Museums and Promoting health and wellbeing, visit: cotswold.gov.uk/communities-and-leisure/
Read the Cotswold Leisure Strategy.
Contact Information
Cotswold District Council Communications Team
Notes to editors
The Council commissioned a strategic review of the District's Leisure Strategy in January 2020 to develop the new Cotswold Leisure Strategy.