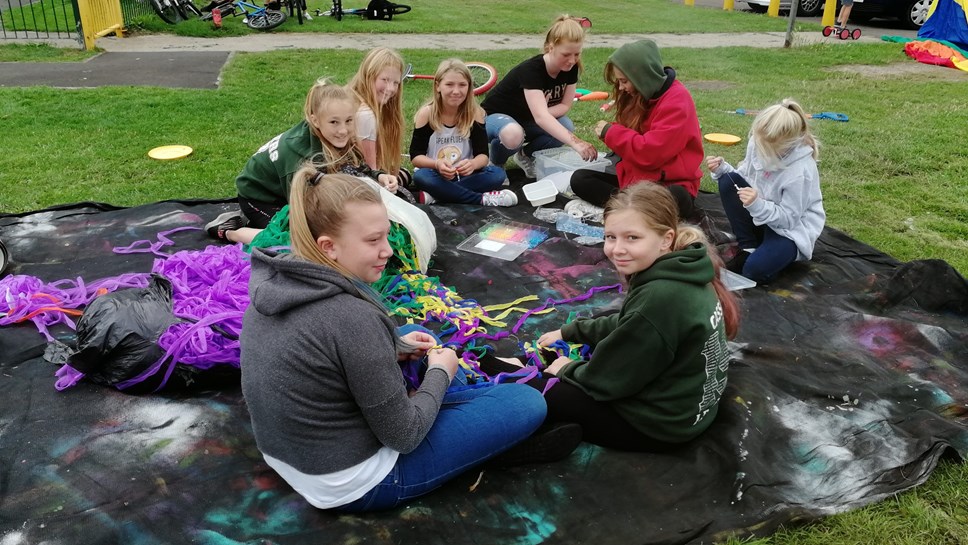 A summer of support for young people
Young people in the Cotswolds are being invited to have fun and get expert advice on opportunities for employment and support through a series of outreach events being delivered by the Cotswold Youth Network.
Throughout the summer half-term, the Cotswold Youth Network will visit towns and villages across the Cotswolds. The events will feature some fun activities, including a 'silent disco' and will provide a great opportunity for young people to share their views about what matters to them most, and hear about opportunities in their communities.
Everyone who attends will be provided with useful information on where they can get support, goodies and the opportunity to win some great prizes.
The Cotswold Youth Roadshow starts on Monday 31st May and runs till Friday 4th June stopping at the following 13 venues across the district including Moreton-on-the Marsh, Bourton-on-the-Water, Blockley, Chipping Campden, Lechlade, Fairford, South Cerney, Stow-on-the-Wold, Upper Rissington, Northleach, Bibury, Chedworth & Avening.
Ben Ward, Chair of the Cotswold Youth Network, says: "It's been frustrating not being able to do face-to-face group youth work for a number of months due to Covid restrictions, and we know young people have been particularly affected by the lockdown.
"The lockdown has had a big impact on the mental health of lots of young people and it also been especially difficult for many young people to find work. We want to get out and share the opportunities that exist for them, tell them what support is available, provide some fun and most importantly hear from them directly. It's vital that we ensure that young people are given a voice and feel supported to make a difference in their lives and the wider community."
The events will are being supported by organisations including World Jungle, Young Gloucestershire, Inspire to Aspire, The Door Youth Project, Prospects and Cotswold District Council.
Councillor Jenny Forde, Cotswold District Council said: "We don't know enough about what our young residents want and need to make their lives better. Even when we're well-meaning, we can often fall into the trap of making assumptions and judgements about what needs to be done to improve rural living for our younger residents.
"We're looking forward to hearing directly from them about what it's really like to be young and grow up in a rural area. We promise to listen and help wherever we can."
Details of the full Youth Roadshow programme can be found on the World Jungle www.worldjungle.org.uk
Contact Information
Cotswold District Council Communications Team
Notes to editors
PRESS RELEASE issued by Cotswold District Council on behalf of the Cotswold Youth Network
the Cotswold Youth Network is an initiative supported by the BIG Lottery Fund & Cotswold District Council.
For more information, please contact Ben Ward from World Jungle on 07889 512644, email ben@worldjungle.org.uk or visit www.worldjungle.org.uk for full details with venues and timings.