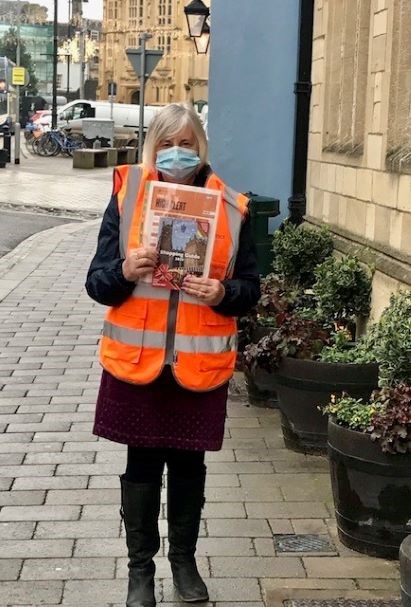 Ambassadors set to help promote a safe shopping experience
A new team of town centre 'ambassadors' will hit the streets of Cirencester from Saturday in a bid to ensure a safe Christmas shopping environment for everyone.
Every day from Monday to Saturday until 23 December, a member of the team will patrol the streets from 10am-3pm reminding shoppers about social distancing and staying safe as well as encouraging them to visit local retailers.
Ambassadors will also be based at the Local Information Centre in Bingham House, Dyer Street, to deal with enquiries and ensure a safe shopping experience
Cirencester Town Council is running the initiative with funding from the Government's Reopening High Streets Safely Fund supplied by the European Regional Development Fund and delivered by Cotswold District Council.
Johan Newman, Deputy Chief Executive of Cirencester Town Council, said: "We know some people have had concerns about shopping safely in the town centre during the pandemic.
"The ambassadors are not there to enforce the rules but to advise and help to ensure everyone can enjoy a happy and safe shopping experience."
Cllr Tony Dale, Cabinet Member for the Economy and Skills, said: "These ambassadors are part of a package of measures including signage and pavement stencilling which aim to create a secure town centre environment.
"Hopefully they will give people confidence to come shopping and support local retailers in the process."
Contact Information
Cotswold District Council Communications Team
Notes to editors
Picture shows Sue Smith from the Cirencester Local Information Centre