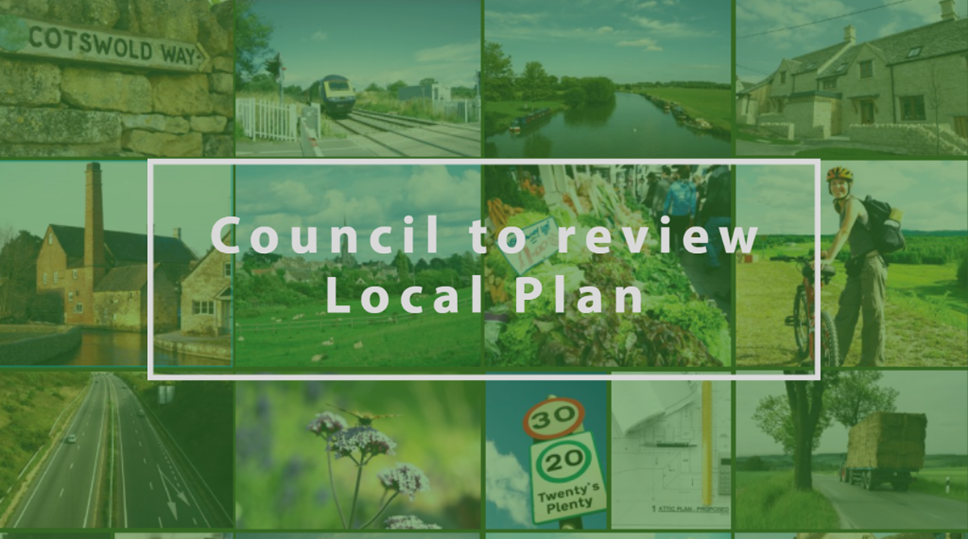 Climate emergency and social housing need to drive review of Local Plan
A full meeting of Cotswold District Council this week (3 June) approved plans to review the Council's Local Plan.
The Local Plan, which currently runs to 2031, is the key document in the Council planning process. It steers future development in the District and provides a "positive vision for the future and a framework for addressing housing needs and other economic, social and environmental priorities."
Councillor Rachel Coxcoon, Cabinet Member for Planning Policy, Climate change and Energy, said: "The current Plan needs to be revised to properly support the new corporate plan and the future needs of the district.
"We want all of our policies to be 'Green to the core' and that has to be the key message to every developer working in the district. All parts of society have to play their part in tackling the climate emergency. This is at the heart of this Council's policies and it will provide a step change in helping to mitigate and adapt to the effects of climate change.
"Additionally, we have a crisis of housing affordability in the district. The ability to lead a successful and healthy life starts in the home, and too many of our residents are priced out of the area or forced into cramped accommodation. Historically, the Council has relied heavily on the development industry to deliver affordable housing and often this housing is affordable in name only. I am proud to reaffirm our commitment to find new ways to deliver housing that is affordable and I'd like this to include providing council built homes for residents in the Cotswolds."
Joe Harris, Leader of the Council, said: "New homes and development are always controversial but we need to meet the needs of local people and businesses in ways that support a sustainable future. I am keen that we explore new ways of working with residents in developing a revised Plan. We want to make this a council for all, and that means involving as many people as possible in the development of the Plan and the future of the District."
The current plan can be viewed here.
Work on the revised Plan will begin immediately with a view to it being adopted in 2023. A timetable for full public engagement and consultation will be published later this year.
Contact Information
Cotswold District Council Communications Team