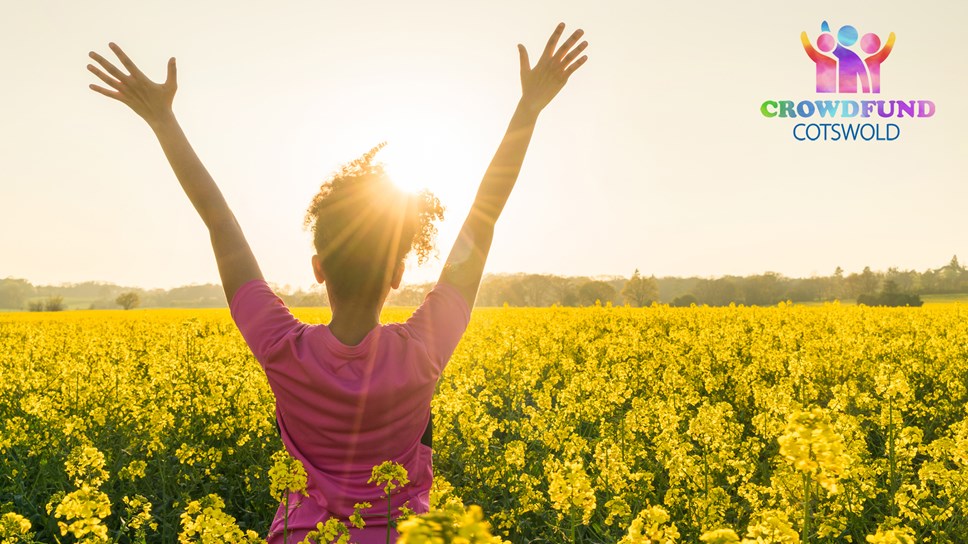 Communities in the Cotswolds have raised over £280,000 for local projects in new crowdfunding initiative
Local people have pledged over £280k towards community projects in Cotswold District Council's new crowdfunding project 'Crowdfund Cotswold' to make a greener, more connected and healthier Cotswolds.
Crowdfund Cotswold was launched by the Council in partnership with Spacehive in February 2021 as an initiative to give local residents, with ideas to improve their community, the opportunity to gain funding via Spacehive's digital crowdfunding platform.
Cllr Jenny Forde, Cabinet Member for Health and Wellbeing: "It's truly incredible to see how our communities have come together to raise over a quarter of a million pounds for local projects in such a short time. I would like to thank everyone who has pledged towards one of the many local projects using Crowdfund Cotswold. With your support, this initiative can truly deliver for our communities.
"I would also like to thank all of the project creators who have come forward with their ideas. Local people know best what is needed in their neighbourhoods, what works, what's truly sustainable and they have the skills, creativity and talent to shape their local area and the future they want."
Local residents and groups with an idea to improve their community can leverage Spacehive's digital crowdfunding platform to raise funds from the local community, business and partner organisations. The Council has allocated a total of £110,000 to the programme, with up to £10,000 available per idea to boost projects towards their funding target. The deadline to put forward your idea for round 2 is 15 September 2021.
The previous funding round saw over £85,000 pledged by the Council towards 15 community-led ideas, including Cotswold Friends Independent Living project to support older people in the North Cotswolds and the Chipping Campden School's Amphitheatre project to create an outdoor entertainment space for student and community use.
So far to date, over one thousand people have pledged £282,869 across a total of 16 projects to improve local places and deliver services for their communities.
If you have your own idea to put forward, you can get started by visiting the Crowdfund Cotswold website and creating your own project page.
People and organisations can pledge as little as £2 towards a project and contributions are only charged if the campaign hits its target.
To view all of the active projects in the Cotswolds, please visit the Crowdfund Cotswold project page: spacehive.com/movement/cc/projects.
Contact Information
Cotswold District Council Communications Team
Notes to editors
About Spacehive:
Spacehive is a specialist funding platform for ideas that bring local civic and community spaces to life. Its vision is a world where anyone can shape their local area to create places that make people happy, proud and prosperous.
The platform operates a hybrid crowdfunding and grant-making platform that pools funds between councils, businesses, foundations and the local community to pay for projects that improve local places. Projects can range from building a new community centre or improving the local park to improving a playground or putting on a street festival.
Spacehive is increasingly used by local authorities, companies and foundations, as the default way of financing civic and community facilities, since the model gives large numbers of people the opportunity to shape their area and typically results in projects securing 4x more funding than if they were relying on councils funds alone.