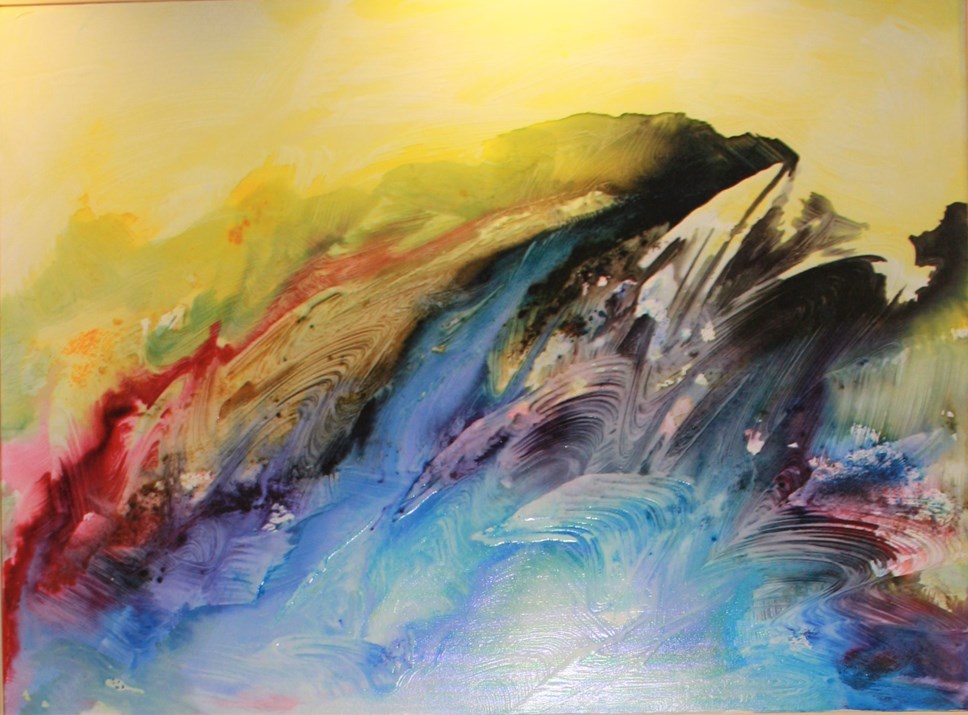 Corinium Museum Exhibition Space Re-opens with Durston @70 + Lockdown
Corinium Museum's temporary exhibition space is set to re-open after being closed for 18 months. The museum is excited to announce David Durston as the first exhibitor with a retrospective exhibition entitled Durston @70 + Lockdown.
David completed an MA in Fine Art in Birmingham and has exhibited extensively across the UK and internationally.
His art, evolving from a diversity of starting points, encompasses large abstract, impasto paintings as well as smaller abstract and figurative works. He employs a variety of techniques and mixed media using oil, acrylic, ink, cold wax, sand and glazes. Durston@70 + Lockdown is a retrospective exhibition tracing the artist's development since 1975 with a reflection about the current world situation, expressed through various artworks.
Emma Stuart, Learning Engagement Officer said "When David Durston exhibited in the museum, back in 2015, he lit up the exhibition space with a myriad of colours and textures. We are looking forward to welcoming him back to celebrate his dedication to art through this retrospective exhibition."
Durston at 70 & Lockdown opens on 19 September 2020 and runs until 21 October 2020.
Contact Information
For media enquiries, please contact the Communications Team
Notes to editors
Press release issued by Cotswold District Council on behalf of Corinium Museum
Contact for Artist
David is available for comment or interview on his personal phone number 07881 595356 or can be contacted via email durston330@btinternet.com
Image
Durston 1: David in his studio
Durston 2: Abstract Art (untitled)
About Corinium Museum
The Corinium Museum tells the story of archaeology across the Cotswolds with an emphasis on discoveries from Roman Corinium. It is the perfect place to escape the hustle and bustle of town and a wonderful place to inspire and entertain children. The museum is undergoing a National Heritage Lottery Fund project entitled Stone Age to Corinium which will see the Prehistory and Early Roman galleries dramatically redesigned. For more information on the museum visit: www.coriniummuseum.com Tel: 01285 655611 e-mail: coriniummuseum@slm-ltd.co.uk
Media contacts: Emma Stuart/Sarah Lewis