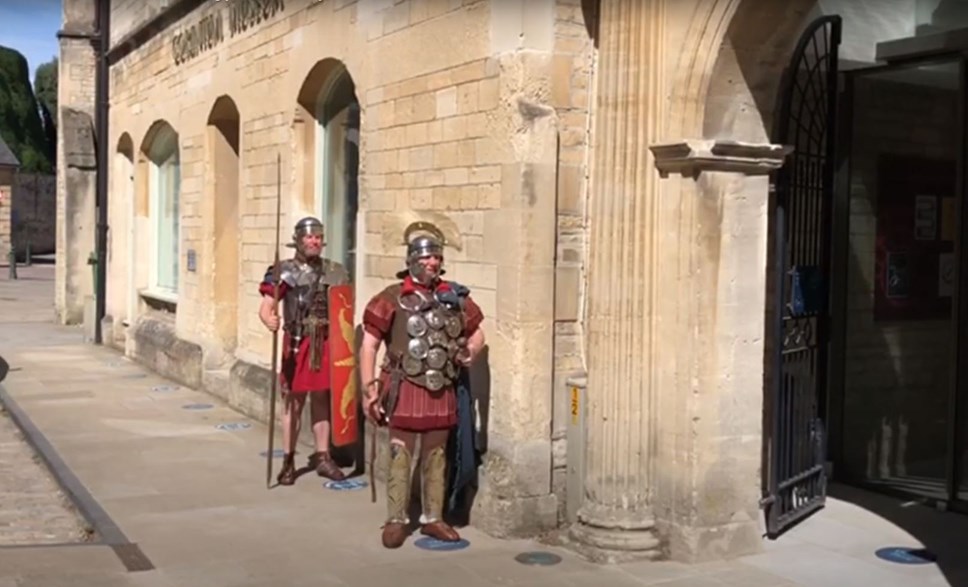 Corinium Museum secures recovery funding as visitor numbers rebound
Corinium Museum in Cirencester has been awarded a South West Museum Development grant for £2,200 to develop a programme of digital workshops thanks to funding from Art Fund and Arts Council England.
This welcome grant funding will be used to create a range of digital workshops, school sessions, talks and demonstrations in response to the restrictions we currently face owing to Covid-19.
The new socially distanced Corinium Museum has been a huge hit with visitors since reopening in early August.
Museum Director, Amanda Hart, said: "We have been thrilled with the support from the public and visitors to the museum since reopening. Visitor numbers in August were only slightly down on last year, and considering that we are operating with strict social distancing measures in place and have been unable to run our usual programme of events, this really is a fantastic achievement.
"The Corinium Museum, like many organisations, is having to find ways to adapt and change the way we deliver our programmes and this development grant will provide us with the training and equipment to explore new and innovative ways of reaching our audiences."
Cllr Jenny Forde, Cabinet Member for Health and Wellbeing, said: "I'm not surprised that the Museum has had such a high number of visitors since it opened its doors again. It's one of the 'must-see' attractions in Cirencester and the Cotswolds and Amanda and her team's hard work has meant it's getting better by the day.
"The shiny new reception, shop and covid-safety measures mean visitors can be confident that the journey through the museum will be as pleasant and safe an experience as possible."
Watch this VIDEO to see all the changes Corinium Museum has in place to welcome you back and ensure your safety.
For more information about the Corinium Museum, please visit: https://coriniummuseum.org/
Contact Information
For media enquiries, please contact the Communications Team
Notes to editors
The Corinium Museum has admitted a total of 3,478 visitors in August 2020 (since reopening on 03 August 2020). In 2019, The museum admitted a total of 3,768 visitors during the same period (03 - 31 August 2019).