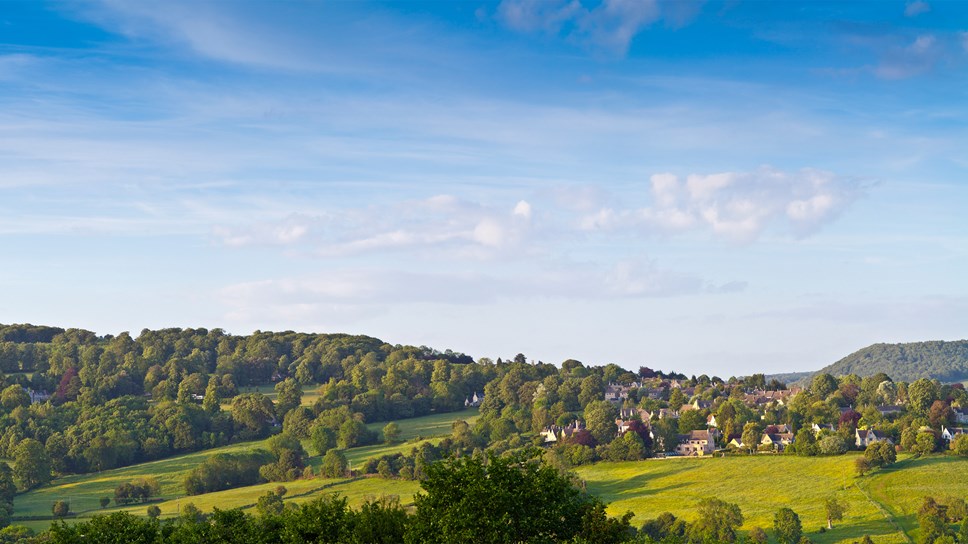 Cotswold District Council applies for rural area status
Cotswold District Council is applying to the Secretary of State for Levelling Up, Housing & Communities to designate part of the district as a rural area to ensure affordable housing contributions are consistent across the district.
Much of the Cotswold District is located within the Cotswolds Area of Outstanding Natural Beauty (AONB), which covers 80% of the district and is already designated as a rural area. The Council will now apply to the Secretary of State to designate the majority of the remaining 20% of the district as a rural area to deliver more genuinely affordable homes.
Leader of the Council, Cllr Joe Harris, said: "In the face of a growing affordability crisis, we are committed to increasing the number of genuinely affordable homes across the district for local people. With this application, we hope to designate as much of the Cotswold District as a 'rural area' as the rules allow, which will ensure more housing developments contribute fairly towards affordable housing delivery here in the Cotswolds.
"The new rural area will bring a more consistent policy for affordable housing across the district and is part of the Council's efforts to do everything we can to deliver more genuinely affordable housing. Based on existing policies, we anticipate that the proposal could deliver between 15-25 additional affordable homes by 2031."
The adopted Local Plan already requires affordable housing contributions on developments of 6 to 10 dwellings in designated rural areas. Outside of the designated rural area, the threshold for affordable housing contributions is currently 11 or more dwellings.
The new rural area designation will ensure that smaller developments outside of the current rural area contribute towards delivering affordable housing.
The Council's ongoing Local Plan Partial Update is also exploring whether the threshold for requiring affordable housing in designated rural areas can be lowered further. The rural area designation would also endure past the end of the Local Plan period, so would continue to deliver additional affordable homes after 2031.
Contact Information
Cotswold District Council Communications Team