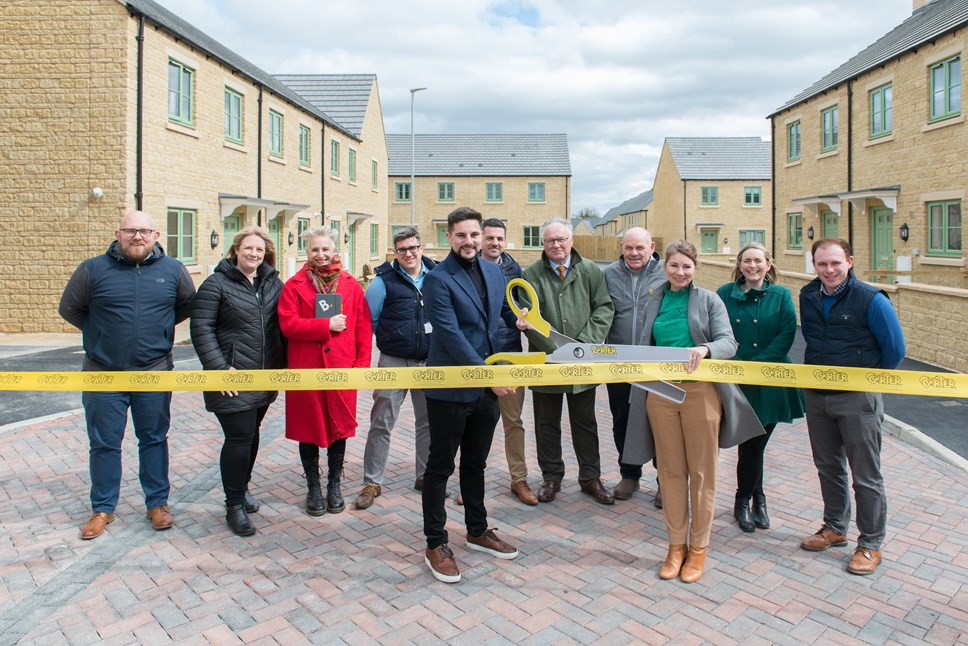 Cotswold District Council celebrates the completion of 30 new affordable homes in Tetbury
Families in the Cotswolds have been successfully housed in brand-new homes following the completion of a new affordable housing development in Tetbury.
Cotswold District Council has completed a new development of 30 affordable homes in Wickhams Field, Tetbury. The Bromford housing association site is now fully occupied with most residents having a connection to the town.
Councillor Lisa Spivery, Cabinet Member for Housing, said: "I'm delighted that our partnership with Bromford on this scheme has been able to benefit local people. Developments like this, which provide so many new homes for social rent, are incredibly important because the cost of renting or buying homes in the Cotswolds is out of reach for many people.
"In the face of a growing affordability crisis, we are committed to increasing the number of affordable homes across the district for local people. This site is just one of many that we are working on alongside developers and housing associations to ensure we continue to provide truly affordable homes for the people who live and work in the Cotswold District."
The 30 homes, which were built by Bromford's development partners EG Carter, are a mixture of two and three-bedroom houses and one-bedroom flats, all of which are for social rent.
Abby Ranger, Bromford's project manager, said: "It's a fantastic feeling to see customers moving into our new homes at the end of a project like this. These homes help address the housing shortage in the area and provide warm, affordable homes that allow local people to remain living in the areas where they grew up or work in. They look amazing and I'm sure that our customers will enjoy living here for many years to come."
Contact Information
Cotswold District Council Communications Team
Notes to editors
Bromford is a housing association – one of the biggest in the country, with almost 45,000 homes spread across central and southwest England. We believe in providing warm, safe, and secure homes. But ultimately, we're a people business. Not only do we care about the 100,000 people who live in our homes, we want them to thrive.