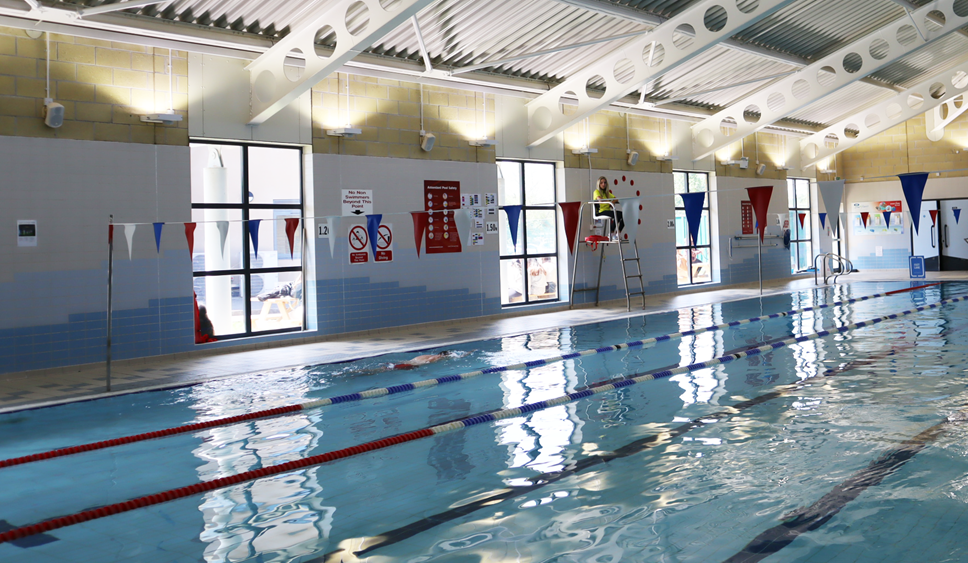 Cotswold District Council completes bidding process to identify providers for the leisure & cultural facilities in the District
Cotswold District Council has completed a full procurement process to identify providers to run the district council's leisure and culture services. These contracts include three leisure centres and the Corinium Museum & Resource Centre.
Subject to completion of contracts, the Council will now be seeking to award contracts for the services in the coming days with the outcome due to be announced shortly.
Councillor Jenny Forde, Cabinet Member for Health and Wellbeing, said, "As a council, we have a very clear direction of what we want our leisure centres to deliver as a part of our wider strategy and approach - particularly our ten year Active Cotswold programme. This programme responds to what our residents have told us they want and need to live more active lives.
"A great example of this is the recently launched 'Community Fit Kits' where we provide fitness equipment in communal areas in communities, so people can still exercise when gyms may not be a convenient option for them.
"As our current contract for running the leisure and culture facilities is coming to the end of its term we started a procurement process to identify suitable service providers and set our aspirations for the leisure and culture services. Our aims were clear that we want to not only get best value for the taxpayer but also improve our current services.
"Over recent years we have invested in our leisure centres, upgrading all the gym equipment last year along with installing energy saving equipment which has reduced the councils carbon footprint by 30% and made the centres much cheaper to run.
"This has been especially important given the struggles the entire sector is facing in managing hugely increased running costs as energy prices have risen. It has meant our centres are in a much better place than many across the country and we have not had to reduce opening hours or close swimming pools.
"As part of this new contract we will be investing a further £1.2m to improve our leisure centres for residents.
"Our museum has also been thriving, with The "Stone Age to Corinium" project which was funded by the National Lottery Heritage fund, donations, sponsorship, and District Council contribution was completed at the museum in December 2020. This saw an investment of £1.87m to greatly improve the galleries, include a discovery centre, and to enhance the educational and activity programme.
"We have run a very thorough process to get to this stage where we can appoint preferred bidder(s), making sure we are picking the best operator for our leisure and cultural services. I would like to thank all the bidders from across the sectors for their submissions.
"We are very much looking forward to announcing the preferred bidder(s) in the coming weeks once the procurement process has been concluded and the contracts are signed."
At the Full Council meeting on 15 March, councillors agreed to award contracts to the preferred bidders after refining and reviewing the submissions received from the market through the procurement process. The award decision was taken in a closed session due to commercial confidentiality.
The Council will be announcing which bidder(s) were successful in the coming weeks once the contracts have been signed and the procurement process has been fully completed.
Contact Information
Cotswold District Council Communications Team