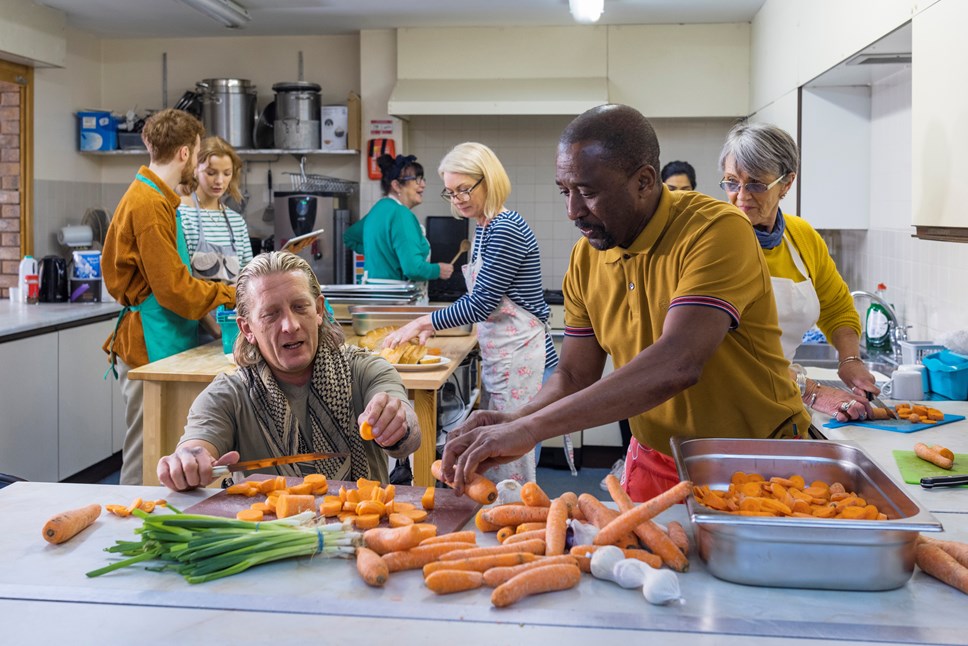 Cotswold District Council encourages communities to come together to tackle cost of living crisis
Cotswold District Council have set up the Cotswold Connected Community and Food Programme. This programme will help fund initiatives within the community that tackle the root causes of inequalities, the current cost of living crisis and strengthen community resilience in the longer term.
Cllr Jenny Forde, Cabinet Member for Health and Wellbeing, said: "During the pandemic we saw the great impact of coming together as a community. Now, as we face the cost of living crisis, we are encouraging communities to come together once again.
"This programme is about residents helping each other and making long lasting changes that benefit everyone.
"We want to promote kindness & tolerance instead of highlighting differences & problems. People caring for each other no matter their background. I'm looking forward to seeing what local initiative we, as your district council, can help fund."
This programme is open to not-for-profit Voluntary and Community Sector organisations and Social Enterprises. We would also like to hear from individuals or small un-constituted groups with a great idea.
Project ideas must demonstrate how funding will be used to increase community resilience and enhance people's lives in the respective area. Community resilience is all about coming together with those around you and being able to tackle things together.
Examples of projects include: community fridges and pantries, community hubs, friendship cafes, community transport, and any initiative aiming to support mental and physical wellbeing.
Part of this programme is focussing on the development of a district-wide food network setting up a number of community fridges, pantries and larders in partnership with Feeding Gloucestershire, The Long Table and FareShare. The Council is committing £40k to bring total funding to £115k towards the food network.
To find out more information you can visit our webpage: https://www.cotswold.gov.uk/ConnectedCommunityProgramme/
If you have initiative you think would benefit the community, you can apply here: https://forms.gle/owMvPdcK1arovSku9
If you have any questions, please contact us via email: Community.Support@cotswold.gov.uk
Contact Information
Cotswold District Council Communications Team