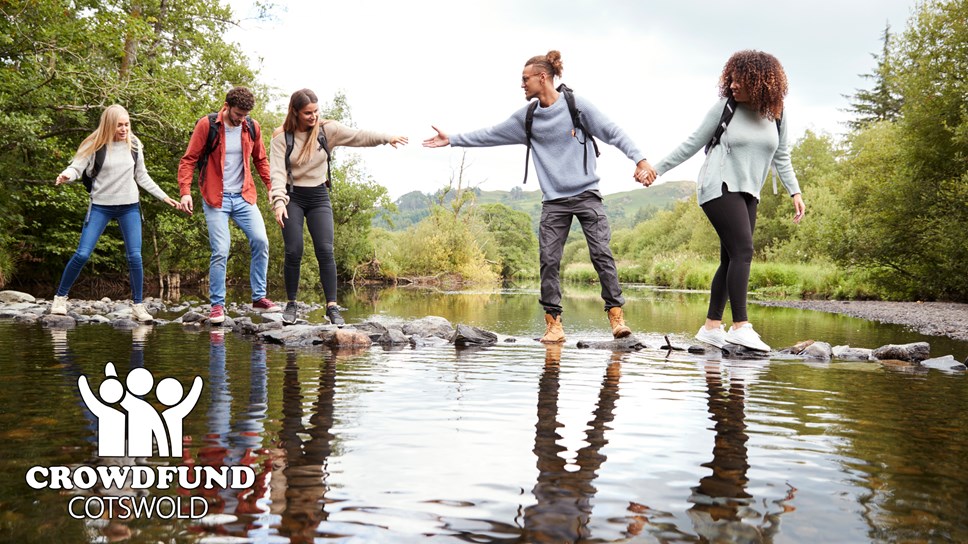 Cotswold District Council launches new funding round to support local projects through Crowdfund Cotswold
Cotswold District Council has launched a new funding round as part of its digital crowdfunding initiative Crowdfund Cotswold, to support community-led ideas that will help the Cotswolds become more vibrant, resilient and connected.
Working in partnership with Spacehive, the UK's leading civic crowdfunding platform, Crowdfund Cotswold is an initiative that gives local residents, with an idea to improve their community, the opportunity to gain funding via Spacehive's crowdfunding platform.
Cllr Jenny Forde, Cabinet Member for Health and Wellbeing, said: "We're excited to launch the next Crowdfund Cotswold funding round with Spacehive and I can't wait to see the range of ideas that our residents put forward. Local people are best placed to understand the challenges and opportunities in their local area and this model puts them and their ideas in the driving seat.
"I'm also calling on companies and organisations that care about the Cotswolds to join us in offering support for project ideas, whether funding or in-kind, so we can turbocharge the success of locally-led campaigns. The more people that get involved in Crowdfund Cotswold the more inspiring local places we can create together."
Cotswold District Council and Spacehive will hold two workshops in July to discuss your project ideas. These workshops are aimed at anyone who's interested in the crowdfunding programme. All attendees will receive advice on developing your project from the team at Spacehive. The project creator workshops are being held on 13 July and 20 July. To register, visit https://www.spacehive.com/movement/cc/news
Cotswold District Council has allocated a total of £110,000 to the programme, with up to £10,000 available per idea to boost projects towards their funding target. The deadline to put forward your idea is 15 September 2021.
The previous round saw over £72,000 pledged by the council towards 13 community-led ideas, including Cotswold Friends Independent Living project to support older people in the North Cotswolds and the Chipping Campden School's Amphitheatre project to create an outdoor entertainment space for student and community use.
John Sanderson, Principal at Chipping Campden School, said: "We started our Crowdfunding Campaign in April to raise money to build an Amphitheatre and it's taken only two months to attract 251 backers, with that number increasing every day. We're overwhelmed with the support from the community and Cotswold District Council. This has all been down to how effective the fundraising process has been. We feel confident we will hit our target in just a few more weeks."
Contact Information
Cotswold District Council Communications Team
Notes to editors
To find out more about Crowdfund Cotswold, visit https://www.spacehive.com/movement/cc.
Spacehive is a funding platform for ideas that bring local civic and community spaces to life. Its vision is a world where anyone can shape their local area to create places that make people happy, proud and prosperous.
The platform pools together funds between councils, businesses, foundations and the local community to pay for projects that improve local places, which typically results in projects securing three times more funding than if they were relying on council funds alone. Projects can range from building a new community centre or improving the local park to improving a playground or putting on a street festival.
'Crowdfund Cotswold' builds on the support Cotswold District Council has provided over many years to local community facilities and projects, introducing more flexibility to support a wider range of projects that address local needs and aspirations.
For more info visit, spacehive.com.
Companies, foundations and public bodies interested in supporting projects alongside Cotswold District Council should contact partner@spacehive.com.