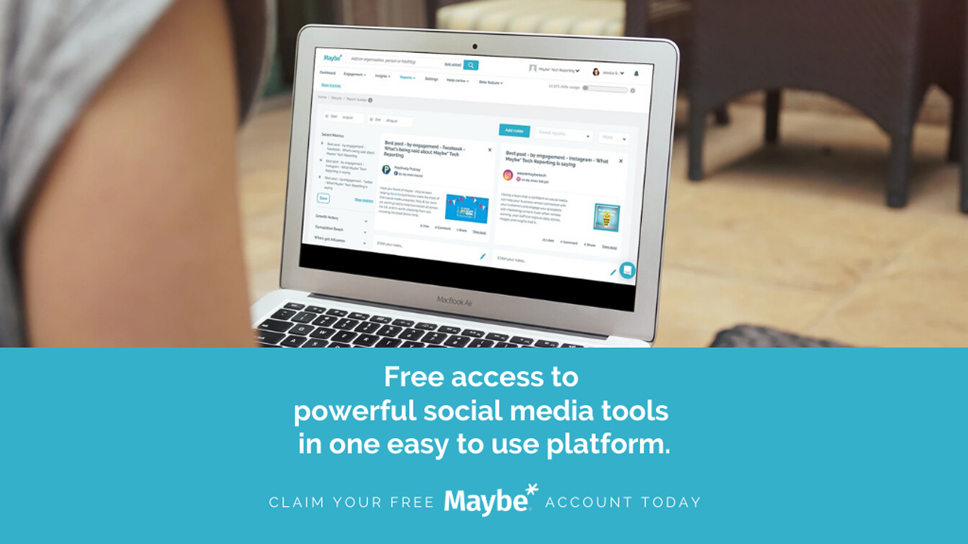 Cotswold District Council supports local businesses in harnessing the power of social media to drive recovery
Cotswold District Council (CDC) is demonstrating its commitment to local business recovery by providing access to social media management platform Maybe* for all businesses in the district.
The Maybe* platform helps businesses to accelerate their use of social media and increase customer engagement, footfall and sales. Using the platform's advanced tools, businesses in the Cotswolds can collaborate and engage with each other's social media content enabling them to reach more people and amplify their activities across their social media channels.
Cllr Tony Dale, Cabinet Member for Economy, Skills and Young People, said: "The coronavirus and lockdowns have affected the way we shop and how consumers use social media to engage with our local economy using e-commerce.
"The retail landscape is not going to stay the same. For our businesses to succeed and grow we're all going to need to use digital skills and tools a lot more. The Council are committed to helping rebuild the local economy, that's why I'm pleased to announce we're partnering with Maybe* to provide businesses in the Cotswolds with the tools and skills they need to succeed as more and more people do their shopping online. "
VIDEO with Cllr Tony Dale, Cabinet Member for Economy, Skills and Young People and Polly Barnfield, CEO of Maybe*.
Maybe* has already helped thousands of businesses including Stow-on-the-Wold and Cirencester-based clothing boutique Law & Co which increased sales by 110 per cent and returning customers by 73 per cent, within 1 month of working with Maybe*.
Cotswold businesses are invited to access their free Maybe* account which includes access to social media support, help articles and weekly demos and webinars.
To learn more about weekly webinars and how to sign up please visit the Maybe* website.
Polly Barnfield OBE, CEO of Maybe* said: "This has been an incredibly challenging year for small businesses and we're delighted to welcome them into Maybe* to show how by harnessing the social media tools within our platform, they can increase customer retention, boost footfall and ultimately drive sales. This benefits not only the individual businesses but also the town as a whole."
Maybe* has identified that since lockdowns the number of businesses active on social media has dropped to 43% nationally and as low as 5% in some towns. This is despite the number of consumers active on social media increasing dramatically. Those businesses that are embracing social media to engage with customers and other traders are recovering from the pandemic faster while building loyalty and sentiment with their customers. Read more.
For more information on support and advice available for businesses, visit our website: https://www.cotswold.gov.uk/business-and-licensing/business-support-and-advice/
Contact Information
For media enquiries, please contact the Communications Team
Notes to editors
About Maybe*
Maybe* is an engagement platform which helps organisations listen and engage with their customers through social media, benchmark their results, and optimise the return on investment of their activity.
It is a member of the Government's High Street Task Force, a consortium of experts whose objective is to help reinvent town centres and support local authorities.
Maybe* is one of the ten companies that form the High Street Task Force, which provides data, expertise, knowledge, training and support to those involved in helping to regenerate town and city centres across the country.
For more information, please contact Steff Parker, Head of Communications, Maybe* - steff@maybetech.com