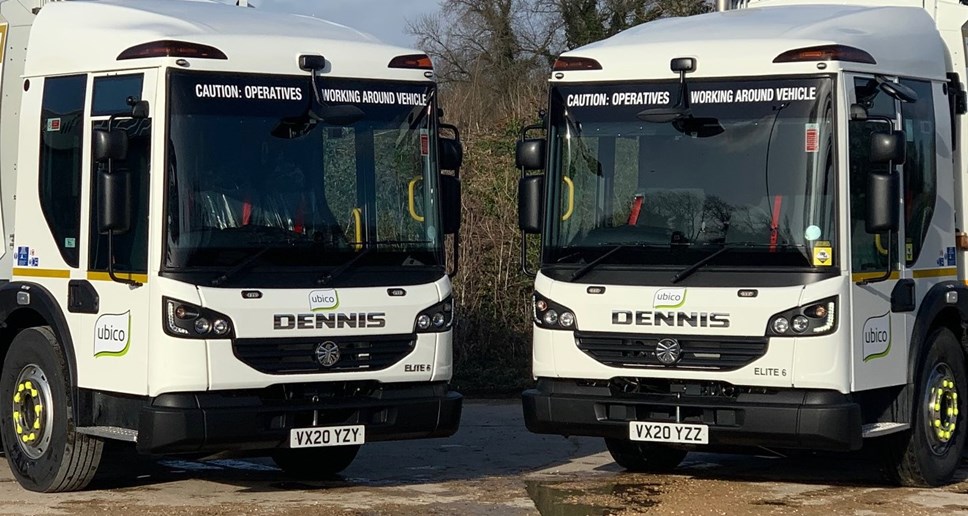 Cotswold District's Christmas waste and recycling collections announced
Waste, recycling and food waste collections in Cotswold District will be one day later with effect from Monday 26 December to 30 December as no collections will be made on Boxing Day.
The short delay will give collection crews an extra day at home with their families and friends to enjoy the long holiday weekend but Ubico's teams will be out working on Saturday 31 December to complete the week's waste and recycling collections.
In addition, the Council's fortnightly garden waste service will be suspended for two weeks from Monday 26 December and will resume on Monday 9 January 2023, so that those crews and vehicles can support with collecting the extra refuse and recycling produced by households over the festive break.
Waste, recycling and food waste collections for the first week of January (starting Monday 2 January 2023) are unchanged with crews working on the Bank Holiday Monday following New Year's Day.
Councillor Andrew Doherty, Cabinet Member for the Environment, Waste and Recycling at Cotswold District Council, said: "We hope the adjustment to our collection arrangements will not disrupt households too much. We would remind residents that refuse and recycling needs to be presented by 7am, particularly on their revised collection days, as crews may arrive at properties earlier than usual due to the extra rounds that will be running.
"Recyclable and non-recyclable waste usually increases by 10 per cent in December and January due to increased consumption at Christmas time. Squashing cans, plastic bottles and cartons, and breaking down cardboard boxes, maximises the space available in recycling containers and helps crews make their collections as quickly and efficiently as possible. To help residents get rid of any extra rubbish, crews will pick up up to four bags of refuse on their first collection after Christmas Day."
Once the garden waste service resumes, crews will collect Christmas trees from the kerbside for households that have a current garden waste licence. Larger trees must be reduced to 2 to 3 feet sections and presented inside the green wheeled bin with all lights and decorations removed. Trees left outside of the bin will not be taken.
The Council is again working with three garden centres to provide local tree recycling drop-off points. All residents will have up until 20 January 2023 to take their real trees to: Dobbies Garden Centre (Cirencester), Batsford Garden Centre (Batsford) or Hillier Garden Centre (Lechlade) and dispose of them for free.
Trees along with excess refuse and recycling, can also be taken to Fosse Cross Household Recycling Centre (HRC), Cirencester. The site is currently operating winter opening hours (10.00am to 4.00pm) and, as well as the weekly Tuesday closure, will be shut on Christmas Day, Boxing Day and New Year's Day. Visits to the HRC must be pre-booked by visiting Gloucestershire Recycles' website: www.gloucestershirerecycles.com.
Residents unsure of what day their kerbside collections take place, can get more information by visiting Cotswold District Council's web page: www.cotswold.gov.uk/binday, where they can view or download the annual waste collection calendar for their property.
Contact Information
Cotswold District Council Communications Team