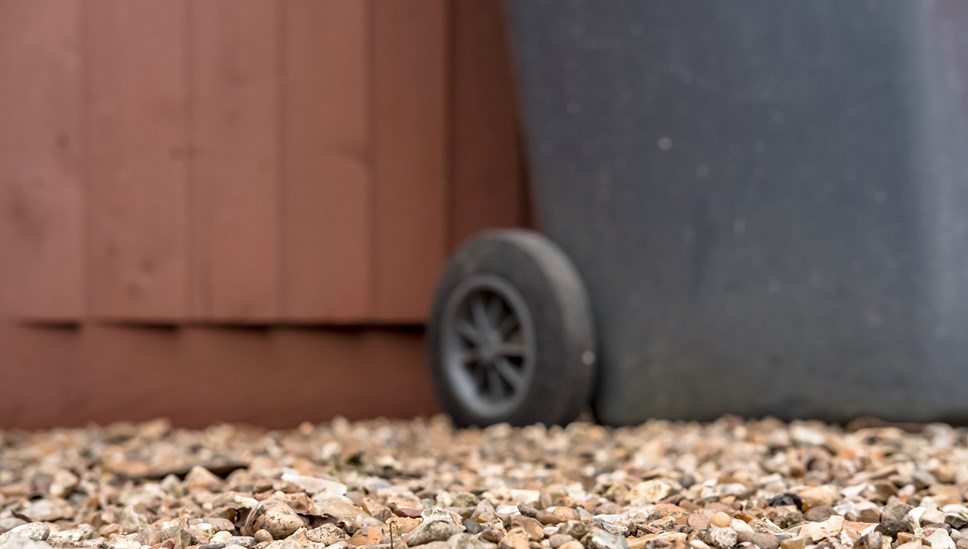 Cotswold waste collections to go ahead as normal for a 'greener' Christmas
Residents in Cotswold district can expect their waste collections to take place as usual over the forthcoming Christmas and New Year break, giving householders every opportunity to recycle for a festive season which is that little bit greener.
Ubico, Cotswold District Council's waste contractor, will be out picking up waste, emptying recycling containers and tipping garden waste bins, Monday through to Friday, including on the three bank holiday days, to make sure residents receive no interruption to their kerbside services.
Councillor Andrew Doherty, Cabinet Member for the Environment, Waste and Recycling at Cotswold District Council said: "While Christmas is a particularly busy time for most of us, we are encouraging the public to spend a moment thinking about the impact this time of year has on the environment, to reduce waste where they can and step up their recycling efforts over the festive period.
Many of us will have extra glass and plastic bottles, drinks cans, juice cartons, cardboard and food waste to dispose of all as well as all those foil mince pie cases. The good news is that all this additional waste can be recycled.
We hope residents will welcome the fact that their kerbside services are running as normal and, with containers being emptied promptly, this will give everyone a greater opportunity to recycle as much as possible and prevent unnecessary waste going in the black refuse bin."
Typically, the amount of refuse and recycling created by Cotswold homes increases by 10% during December and January, when compared to waste collected in the preceding two months.
Cllr Doherty continued: "It is inevitable with increased consumption at Christmas that there will also be a build-up of non-recyclable waste for many households. To help residents get rid of this extra, our crews will collect up to four bags of rubbish from the kerbside per property - but only for the first scheduled refuse collection after Christmas Day."
Householders are reminded that all containers must be at the kerbside by 7am to ensure their collection is made.
This year, the fortnightly garden waste service will also continue throughout the period and, once the festivities are over, crews will collect Christmas trees from the kerbside for households that have a current garden waste licence. Larger trees must be reduced to 2-3ft sections and presented inside the green wheeled bin on the scheduled garden waste collection day. All lights and decorations must be removed. Trees left outside of the bin will not be taken.
Once trees start to come down, all residents have up until 21 January to take their real trees to three locations and dispose of them for free. The location are: Dobbies Garden Centre (Cirencester), Batsford Garden Centre (Batsford) and Hillier Garden Centre (Lechlade).
In addition, trees along with excess refuse and recycling, can be taken to the local Fosse Cross Household Recycling Centre (HRC) at Cirencester. The site is currently operating winter opening hours (10.00am to 4.00pm) and will be closed on Christmas Day, Boxing Day and New Year's Day. Visits to the HRC must be pre-booked by visiting Gloucestershire Recycles' website: www.gloucestershirerecycles.com.
Residents unsure of what day their kerbside collections take place, can get more information by visiting Cotswold District Council's web page: https://www.cotswold.gov.uk/bins-and-recycling/check-your-collection-day/
Contact Information
Cotswold District Council Communications Team