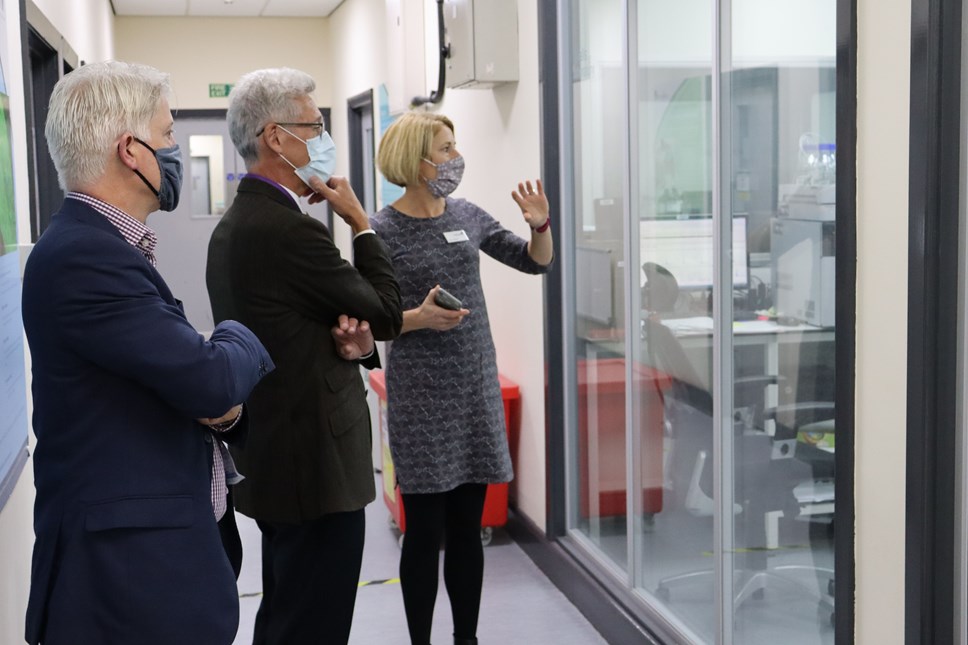 Cotswolds economy sees business growth in key areas as pandemic recovery continues
Excellent progress has been made in recent months in moving towards a green, vibrant Cotswold economy as the area continues to live more successfully with the pandemic. New key businesses have moved to the area or are expanding, bringing new jobs and opportunities.
Cllr Tony Dale, Cabinet Member for Economy and Transformation, said: "The pandemic has shown us just how important it is to be adaptable, versatile and resilient, and many of our Cotswold businesses have really stepped up over the past two years which is great to see.
"As Coronavirus restrictions are changing, we have been proactively engaging with businesses across the District and hearing their stories of how they are adapting, and very importantly, embracing greener approaches to running their businesses, which is fantastic. We are also seeing new businesses move to the Cotswolds as they see the value we have to offer."
Recently the Cotswolds has seen new businesses set up in the area such as Zero Avia who are developing hydrogen fuelled aircraft and LatchAid who have developed a breastfeeding support app. This is on top of the already great range of businesses across the district.
Education and development opportunities for local people and businesses are also expanding with the Applied Digital Skills Centre at Cirencester College due to open in 2022 and Farm491, the UK's leading AgriTech incubator which is continuing to grow its membership.
As part of the commitment to supporting business growth in the local economy, Cotswold District Council adopted a Green Economic Growth Strategy in December 2020. The plan highlights the Council's commitment to aid economic recovery in the light of the Coronavirus restrictions, and sets out ways in which to support business growth in a sustainable manner, whilst responding to the challenges presented by the climate crisis.
As the Coronavirus pandemic has progressed Cotswold District Council has continued to support local business across the year and, in the last few months, an additional £81,000 has been granted to help, via the 'Welcome Back Fund'. £30,000 of this has been set aside to research and develop the virtual business model , to help businesses to enhance their online presence; a necessary shift in light of the pandemic. This is on top of the £7.6 million distributed in business support grants since the pandemic began.
Cllr Dale continued: "With the economy shifting gear yet again as the Omicron variant expands, the business community have been having a busy time. I am proud to report that we've made good progress in many areas of the Strategy's action plan with further progress expected in the months ahead."
"However, this isn't just about recovery. The Green Economic Growth Strategy puts focus on the growth of key sectors already established within our District: agritech, cyber/digital and green technologies. By coming together with businesses in these industries, we have been working actively to ensure growth and thus increase opportunities for local people. An example of this is ZeroAvia, a business pioneering in developing a hydrogen powertrain for aircraft, relocating from Cranfield to Cotswold Airport. This move will also open up more employment opportunities.
"Our Green Economic Growth Strategy also puts a focus on the importance of turning the Cotswolds into a desirable and competitive place to do business, appealing to new business or existing businesses looking to relocate. The Cotswolds has real attraction to high net worth companies looking to relocate businesses away from busy, expensive cities in a post pandemic world. This creates a great opportunity for economic growth in the Cotswold district and we want to showcase that the Cotswolds is a thriving, innovative and dynamic place to do business."
Contact Information
Cotswold District Council Communications Team
Notes to editors
Photo caption: Councillor Tony Dale visits Campden BRI