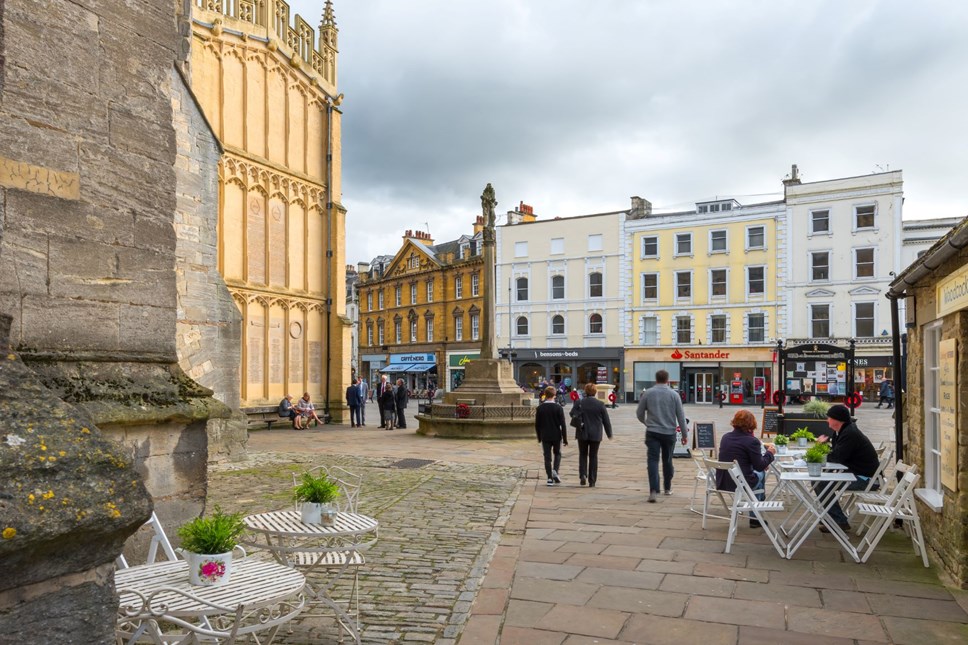 Cotswolds Tourism leads the way in helping tourism businesses recover from Covid-19
Cotswolds Tourism is offering tourism businesses the chance to become bookable online as part of a major new initiative.
Working with VisitEngland, the national body for tourism and Tourism Exchange Great Britain (TXGB), tourism businesses will have access to online booking via the destination website www.cotswolds.com at a fraction of commission rates charged by most online travel agents.
Being able to offer online bookings will be a key driver for recovery from the global pandemic as many businesses are only accessible to visitors who have booked in advance.
Sally Graff of Cotswolds Tourism said: "Online booking has never been more important to stay ahead of the game.
"The pandemic has forced many tourism businesses – particularly smaller ones – to look for ways to make their business bookable online and Cotswolds Tourism now has an affordable and reliable solution".
Cotswolds Tourism has recently connected to TXGB to supplement its existing connections to booking platforms such as Free to Book, Supercontrol and a forthcoming connection to Eviivo.
Our work with TXGB means that businesses decimated during the pandemic have a simple way to get their own website bookable via www.cotswolds.com.
In turn, the facility benefits the consumer, making it easier for them to book with just one click when browsing holiday ideas online.
Unlike other distribution channels which can charge commissions of up to 25 per cent, TXGB has no connection fee. There is just a 2.5 per cent booking fee and a commission rate of just 2.5 per cent for each sale made via www.cotswolds.com which will be reinvested in Cotswolds Tourism to market the area locally and internationally.
Cllr Tony Dale, Cabinet Member for the Economy and Skills at Cotswold District Council, which supports Cotswolds Tourism, said: "This is an excellent initiative which will help support our tourism businesses that are so essential to the Cotswolds economy. Hopefully it will encourage more travellers to visit as we emerge from the grip of the pandemic."
VisitEngland Director Andrew Stokes said: "We are delighted to be working with Cotswolds Tourism to drive its online bookings through TXGB. The functionality of the platform will make it easier for consumers to find lesser known areas of the Cotswolds, drive bookings across the region and help consumers plan their trips."
Cotswolds Tourism is pioneering the system with many local businesses already signing up and others who have been helping to test the new software prior to launch.
Local tourism businesses from accommodation to experiences are encouraged to find out more information by emailing cotswoldstourism@cotswold.gov.uk and speaking to one of the tourism team or to sign up to TXGB direct go to www.TXGB.co.uk
Contact Information
Cotswold District Council Communications Team
Notes to editors
About Cotswolds Tourism
Cotswolds Tourism is the official destination management organisation promoting and marketing tourism across the Cotswolds. A public-private sector organisation, Cotswolds Tourism is a partnership of tourism businesses, supported by local authorities. Hosted in Cotswold District Council, Cotswolds Tourism is supported with resources by West Oxfordshire District Council, Cotswold District Council and includes strategic partners of Cotswolds National Landscape, Cheltenham Borough Council & Marketing Cheltenham, Tewkesbury Borough Council and Stroud District Council. Cotswolds Tourism's priority is to grow the area's visitor economy by raising awareness of the destination and generating additional tourism spend, especially in the towns and villages. For key economic statistics and information see www.cotswolds.com/partnership
For more information about Tourism Exchange Great Britain see www.TXGB.co.uk & https://www.cotswolds.com/partnership/tourism-exchange-great-britain
About VisitBritain/VisitEngland
VisitBritain/VisitEngland is the national tourism agency – a non-departmental public body funded by the Department for Digital, Culture, Media & Sport (DCMS)
Working with a wide range of partners in both the UK and overseas, our mission is to grow the volume and value of inbound tourism across the nations and regions of Britain and to develop world-class English tourism product to support our growth aspirations. For further information and to access the latest in-depth market intelligence and statistics visit www.visitbritain.org or www.visitbritain.com and www.visitengland.com for consumer information.