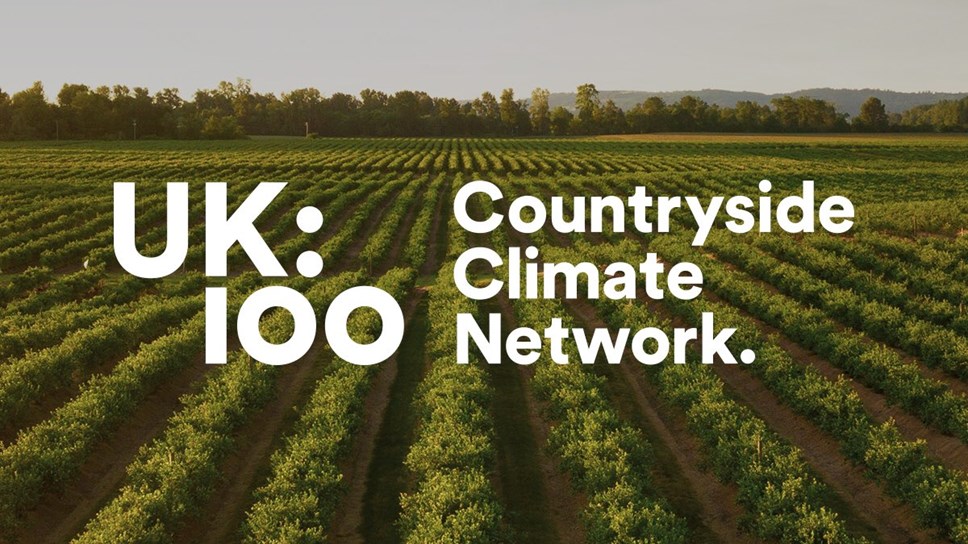 Council announced as a founding member of Countryside Climate Network
Cotswold District Council (CDC) is announced today (24 June 2020) as a founding member of a new group of rural councils campaigning on climate change issues.
The Countryside Climate Network, a cross-party group of 21 councils from every region in England, is warning that "rural communities are at the frontline of feeling the effects of climate change" and that "the countryside offers far more than a place to plant millions of trees to offset carbon emissions."
The group will campaign to ensure that the voice of rural knowledge and experience on climate action is listened to in Westminster in the face of lower budgets and funding rules which favour large urban conurbations but may have less overall carbon reduction.
The new network has been established by UK100, a network of local leaders that campaigns on climate change. The 21 councils represent 14.3 million people in total, a quarter of the population (25%) and two fifths (41%) of England by area.
Councillor Rachel Coxcoon, Cabinet Member for Climate Change, said: "This new cross-party group of councils will be at the forefront of debate and campaigning around climate change. Westminster has long focused on the urban response to climate change, but rural areas have different needs, and the opportunities we can offer in the national response to the climate emergency are greatly overlooked.
"Our administration is committed to getting the Cotswolds to zero-carbon; in common with many other rural areas, we need funding for better broadband, massive investment in public transport and active travel, support through national planning policy to allow our communities to generate and export renewable energy, and a comprehensive support package to retrofit our beautiful old buildings and make them fit for the future."
The Countryside Climate Network will highlight the unique challenges faced by rural communities and push rural issues higher up on the national agenda to meet the needs of rural communities.
Contact Information
For media enquiries, please contact the Communications Team
Notes to editors
About UK100
UK100 is a network of highly ambitious local government leaders, who have pledged to secure the future for their communities by shifting to 100% clean energy by 2050. This is not just good for the planet but for the people and communities they serve, be they in villages, towns or cities. Local leaders are working together to create flourishing communities, seizing the opportunities of technology to create jobs and establishing a nationwide project of renewal, focussed on local needs and ambitions.
UK100 is the only network for UK local authorities, urban, suburban and rural, focused on climate and clean energy policy. We connect local leaders to each other, to business and to national government, enabling them to showcase their achievements, learn from each other and speak collectively to accelerate the transition to clean energy.
We work closely with elected representatives, policy experts and grassroots campaigners to make the clean energy transition a reality. This involves developing solutions to challenges faced by each and all of our local leaders, whatever their geography, history or makeup, so as to influence national government and building public support for clean energy solutions. www.uk100.org