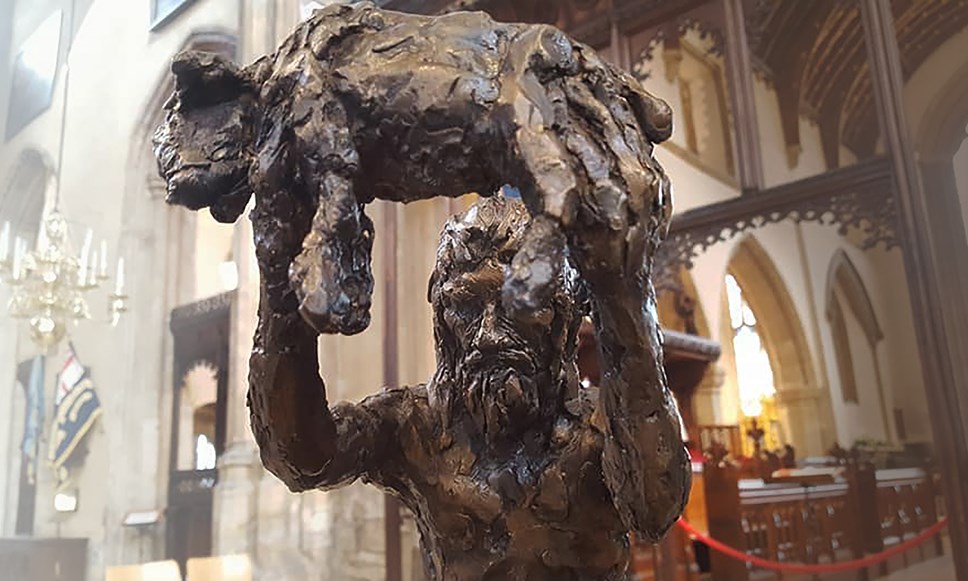 Council awards £2,500 to Project Blackjack
A campaign to replace two 600-year-old church statues that were lost almost 60 years ago has been given a boost thanks to a donation from Cotswold District Council.
The statues from the tower of the St John Baptist Church in Cirencester were removed in 1963 due to safety concerns and mysteriously disappeared in the years that followed.
The project to replace the historic statues is being funded by grants and donations from local organisations, including the Council. Project Blackjack involved a national design competition and international sculptor Rodney Munday has been chosen to create the designs for the two new statues.
The Council's donation comes after free parking was introduced in some car parks and unfortunately a number of motorists paid for parking during the free periods and, whilst some reclaimed their money, some income remained unclaimed. This unclaimed money has been given to Project Black Jack.
John Tiffney, Chair of Project Blackjack, said: "We are really pleased that Cotswold District Council has supported this project. It has real significance for Cirencester as a town and for its inhabitants and visitors.
"We also look forward to using the Council's new Crowdfunding platform so that we can reach more people than we could through other means, and I hope this means that more can contribute to something I think people will be proud of for decades, and perhaps even centuries to come."
The statues will be installed in August 2021 and there will be a formal blessing of the statues in September by the Bishop of Gloucester.
Rodney Munday has been working on the statues over the winter and is regularly posting details of his progress on the Project Blackjack website.
If you would like to support Project Blackjack, please email info@projectblackjack.org.uk or telephone 01285 657696.
Cllr Joe Harris, Leader of Cotswold District Council, said: "This is an incredibly important project to the people of Cirencester and is being paid for directly by parking charges that were raised in the Town. The original statues held a special place in the hearts of many residents. I'm delighted the Council has been able to lend its support and I can't wait to see the project completed.
"If you have an idea to bring your neighbourhood to life, our new crowdfunding platform 'Crowdfund Cotswold' launches from Monday 22 February and gives you the opportunity to raise money to improve your local area."
The Council is holding a virtual launch event for 'Crowdfund Cotswold' at 12 pm on 22 February. Sign up and register your interest for the launch event here.
For more information about Project Blackjack, visit: projectblackjack.org.uk
Contact Information
Cotswold District Council Communications Team