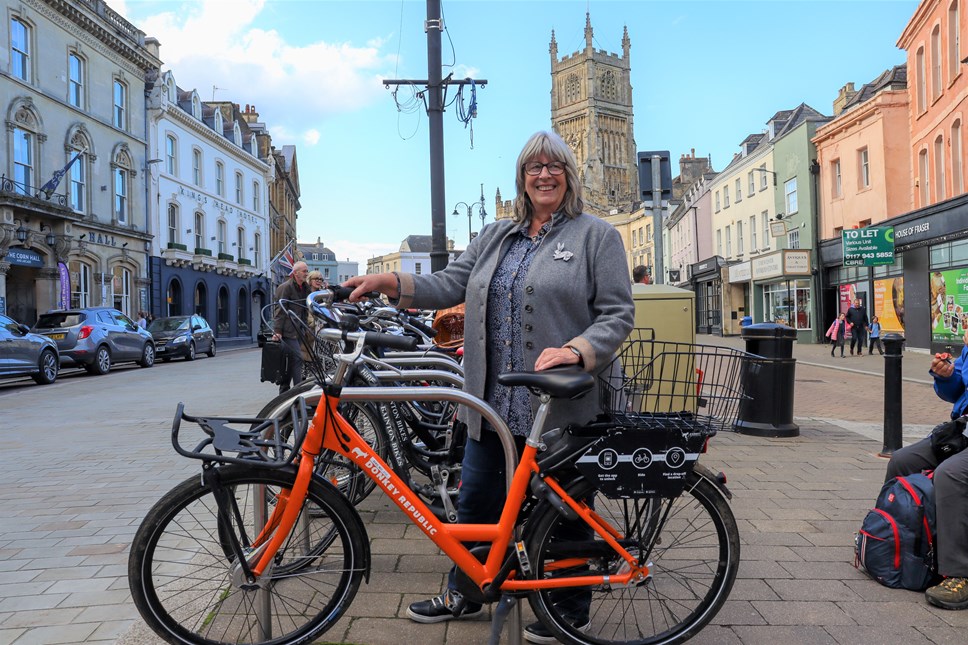 Council looking to improve access to Cirencester Town Centre
Cotswold District Council is running an online survey to understand issues and opportunities for parking, travel and access faced by residents, workers and visitors. The feedback will inform a Sustainable Access and Movement Strategy for Cirencester which will help inform and guide the Cirencester Masterplan.
The Council is keen to explore and examine opportunities for maintaining, improving, encouraging and enabling access to the town centre using more sustainable methods of travel alongside a review of future parking needs and demands.
In order to develop this strategy and the wider town centre masterplan, the Council must understand and analyse people's trip purpose, transport choice, parking choice and attitudes towards more sustainable forms of travel.
Cllr Juliet Layton, Cabinet Member for Planning and Regulatory Services, said: "I'd really encourage anyone who visits Cirencester, whether that's for work or pleasure, to fill out the survey and give us your views.
"It's really important for us to understand the needs of those who visit Cirencester town centre often in order for us to develop this Sustainable Access and Movement Strategy for Cirencester town centre.
"The survey will take between five and ten minutes to complete and we would really appreciate any feedback you have for us."
To complete the survey, please click here.
The survey is open until 22nd November.
Contact Information
Cotswold District Council Communications Team
Notes to editors
Further information:
The Council is working with consultants SYSTRA to run the online survey and it is being undertaken in accordance with the Market Research Society Code of Conduct and the General Data Protection Regulation (GDPR). All answers will be used for research purposes only, and all responses will be analysed and reported on anonymously. No personal data will be collected.
The Council is working closely with Cirencester Town Council to prepare a suite of new plans for Cirencester. The Town Council is working with community representatives to lead the preparation of a Cirencester Neighbourhood Plan, and the District Council is leading the preparation of a new long term Town Centre Framework Masterplan, both of which are scheduled for public engagement in the new year. The Cirencester Masterplan is part of a wider Council project to update the Cotswold District Local Plan and Cotswold Design Code to address Climate Change, improving biodiversity and address the housing affordability crisis.
Photo:
Cllr Juliet Layton in Cirencester Town Centre.