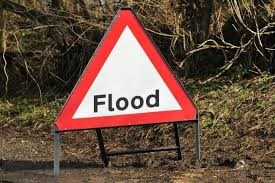 Council support continues as flood waters recede
Following a period of drier weather in the last 24 hours, river levels and highway flooding have started to recede in most severely affected South Cotswold locations.
The Council has been continuing to support residents and replenish sandbag stocks for Town and Parish Councils.
Leader of the Council, Joe Harris, said: "After a few extremely difficult days the situation is starting to improve slowly. However, there are still properties, gardens and roads that remain flooded.
"Sewage flooding is the biggest issue and we are asking Thames Water to provide more support and clear raw sewage from homes and gardens."
Cllr Harris added: "There needs to be a clear plan to prevent river water infiltrating sewage systems on this scale again - it is simply not fair that residents have had to deal with this.
"We have witnessed carers arriving to provide essential personal care to elderly and vulnerable residents and being forced to wade through sewage contaminated floodwater.
"We have had to provide Portaloos for elderly residents who have had no flushing toilets for days – we cannot allow this situation to continue, it is placing our residents at risk."
Contact Information
For media enquiries, please contact the Communications Team