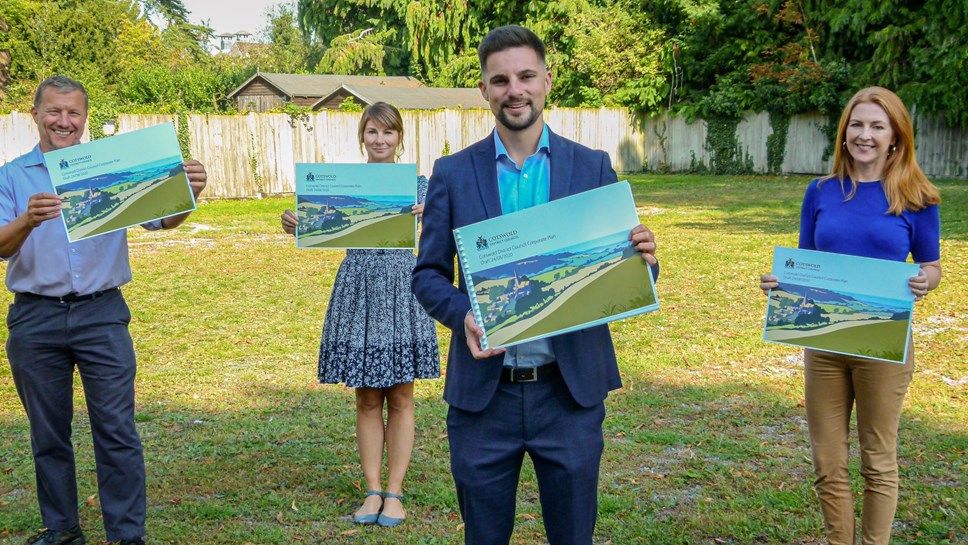 Councillors approve plan aimed at 'Building Back Better'
A major plan highlighting Cotswold District Council's key objectives over the next four years has been given the green light.
The Corporate Plan outlines six priorities in the period up to 2024.
They are:
Delivering services to the highest standards
Responding to the challenges presented by the climate crisis
Providing good quality social rented homes
Presenting a local plan that's green to the core
Helping residents and communities access the support they need for good health and wellbeing
Supporting businesses to grow in a green, sustainable manner and to provide high value jobs
The priorities were approved at a full Council meeting on 23 September.
They were originally outlined in a Corporate Strategy approved last year which was due to evolve into the Corporate Plan in May.
However, the advent of Covid-19 not only delayed the process but has also meant it has been adapted and developed further under the strapline 'Building Back Better.'
Within the Plan's priorities, a whole range of issues and objectives have been highlighted from fly-tipping to financial strategy, reducing the Council's carbon footprint to ensuring the availability of more socially rented homes.
Cllr Joe Harris, Leader of Cotswold District Council, said: "When the Liberal Democrats took control of Cotswold District Council last year, we had a comprehensive plan for our area as outlined in our manifesto. The corporate plan that Councillors have just adopted enables us to put the manifesto into practice whilst rebuilding the Council's finances and supporting the District's recovery from Covid-19.
"We've already taken steps to demonstrate our commitment to the six principles in the plan, including making our meetings more accessible to more people, increasing public engagement with our use of social media, improving our council tax support scheme to help our most vulnerable residents, carrying out a comprehensive budget consultation and listening to your views.
"During the pandemic, we were quick to ensure our elderly and vulnerable residents were looked after. We responded at short notice to provide government grants to businesses, enabled our leisure services provider to continue to support the health and wellbeing of our residents, provided free parking permits for NHS and care workers and kept essential frontline services operating throughout.
"We did all of this in accordance with our aims and principles and we will continue to do so because our actions will make Cotswold District a better place in which to live, work and visit than ever before."
Contact Information
For media enquiries, please contact the Communications Team