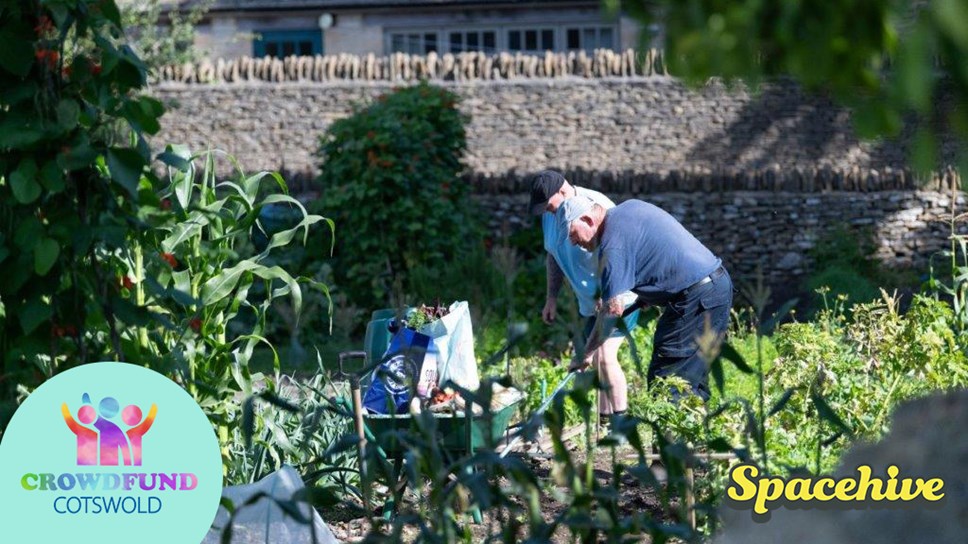 Crowdfund Cotswold: Online Project Creator Workshops
Cotswold District Council has successfully launched 'Crowdfund Cotswold' its new online crowdfunding platform - to fund and deliver on ideas to improve the District, put forward by the local community, for the local community.
Do you have an idea for a community project? Plans to improve your neighbourhood? Any resident can set up a project, be it to raise funds for a community garden, cycle hub, music festival or talking cafe – if you have an idea, sign up to one of two free online workshops to find out more.
Crowdfund Cotswold is a new online community crowdfunding platform, where residents, local businesses, the council and other organisations can all pledge money alongside each other to crowdfund projects that improve their neighbourhoods.
If you have a project idea, or simply want to learn more about this exciting new initiative, join us for two 'free to attend' online workshops on the 9th and 18th March.
The online workshops can be booked via these links:
Cllr Jenny Forde, Cabinet Member for Health and Wellbeing, said: "It has been incredible to see how eager residents and local communities are to embrace our new crowdfunding platform. Last week's launch event was very successful, with over 100 people in attendance who were brimming with lots of creative and diverse ideas to benefit our communities.
"We're so excited to invite people along to our first online workshops and I can't wait to see the ideas that are put forward. We truly want to embrace the enthusiasm of our residents to help reimagine spaces in the District and to do things differently.
"I want local people to be at the very heart of this. They know best the challenges and opportunities where they live and 'Crowdfund Cotswold' gives them a much stronger voice in shaping those places, putting them and their ideas in the driving seat to help build more resilient and connected communities.
"Crowdfunding local projects is also a great way for local businesses, public sector suppliers and organisations to support their communities as part of their Corporate Social Responsibility and to help deliver real social value. By working together with businesses, local communities and the wider system we can make ideas a reality through crowdfunding."
Companies, foundations and public bodies interested in supporting projects alongside Cotswold District Council should contact info@spacehive.com.
To learn more about Crowdfund Cotswold and to create your own project, visit: spacehive.com/movement/cc/
If you missed the launch event you can watch the full recording, here: youtu.be/bYcT3QTt7ko
Contact Information
Cotswold District Council Communications Team
Notes to editors
How does 'Crowdfund Cotswold' work?
The aim of 'Crowdfund Cotswold' is simple – to fund and deliver on ideas to improve the District put forward by the local community, for the local community.
The deadline to put forward your idea is 21 April 2021. You can get started by simply visiting Spacehive's website and creating your own project page.
People and organisations can pledge as little as £2 towards a project and contributions are only charged if the campaign hits its target.
About Spacehive:
Spacehive is a specialist funding platform for ideas that bring local civic and community spaces to life. Its vision is a world where anyone can shape their local area to create places that make people happy, proud and prosperous.
The platform operates a hybrid crowdfunding and grant-making platform that pools funds between councils, businesses, foundations and the local community to pay for projects that improve local places. Projects can range from building a new community centre or improving the local park to improving a playground or putting on a street festival.
Spacehive is increasingly used by local authorities, companies and foundations, as the default way of financing civic and community facilities, since the model gives large numbers of people the opportunity to shape their area and typically results in projects securing 4x more funding than if they were relying on councils funds alone.