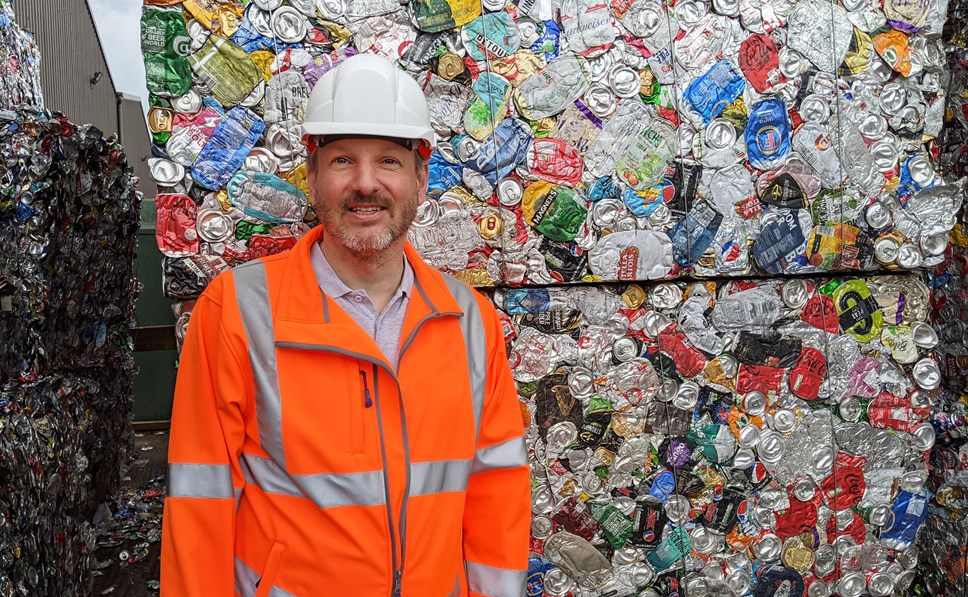 District Council encourages residents to get recycling right and reduce waste if they can
Cotswold district is among one of the best performing local authority areas when it comes to the amount of household waste recycled but with national Recycle Week (17-23 October) taking place this week, the District Council is reminding residents to make sure only the correct materials are put out for collection to help the environment and further improve the recycling service.
Since the new, expanded recycling service was launched two years ago recycling rates have stayed strong with the Council collecting and recycling in the region of 12,000 tonnes of food waste and dry recycling each year.
Councillor Andrew Doherty, Cabinet Member for Environment, Waste and Recycling at Cotswold District Council, said: "The amount of waste collected for recycling in the district is great news and we would like to thank all households for doing their bit. However, it's not only the quantity that is important. High quality material helps ensure items go on to be recycled effectively. It also helps reduce our transport emissions, and helps items be recycled as many times as possible.
"That's why during Recycle Week's 'Let's Get Real About Recycling' campaign, we're asking residents to take a few moments to check what they would normally present at the kerbside tallies with what we collect. 'Wish-cycling' - where householders optimistically put items in their recycling in the hope, or wish, that it will get recycled even though it's not collected by the local authority - is a term we are hearing more and more often.
"We understand that residents want to recycle as much as possible and occasionally the wrong items will make their way into the box or bag. While our levels of contamination are low, some items, particularly soft plastics such as plastic bags and film, hinder the process once recycling arrives at the sorting facility. Too many wrong items drive up recycling costs and, in the worst case, could result in a load of recycling being rejected."
The District Council is reminding residents not to put out any soft plastics for recycling. Stretchy film and plastic bags cause issues, as they can wrap around machinery and halt the sorting process. Putting items in bags unnecessarily also leads to problems as they need to be opened by hand to separate materials out and check they don't contain items we can't recycle.
Residents are also asked to squash their plastics, cartons and drinks cans where possible so more materials can be collected by each vehicle during a run.
Cotswold residents wanting to find out more about their kerbside recycling services can go online at: https://www.cotswold.gov.uk/bins-and-recycling/what-to-put-in-your-bin/
As well as checking the Council's website, residents can also find places to take items using the Recycle Now 'Locator' tool. The online tool helps people find local disposal points for items such as plastic film, pet food pouches and beauty products, which, while not accepted by the District Council, are taken for recycling by some larger, high-street supermarkets. Find it at: www.recyclenow.com
Contact Information
Cotswold District Council Communications Team
Notes to editors
Photo shows: Councillor Andrew Doherty, Cabinet Member for Environment, Waste and Recycling at Cotswold District Council.