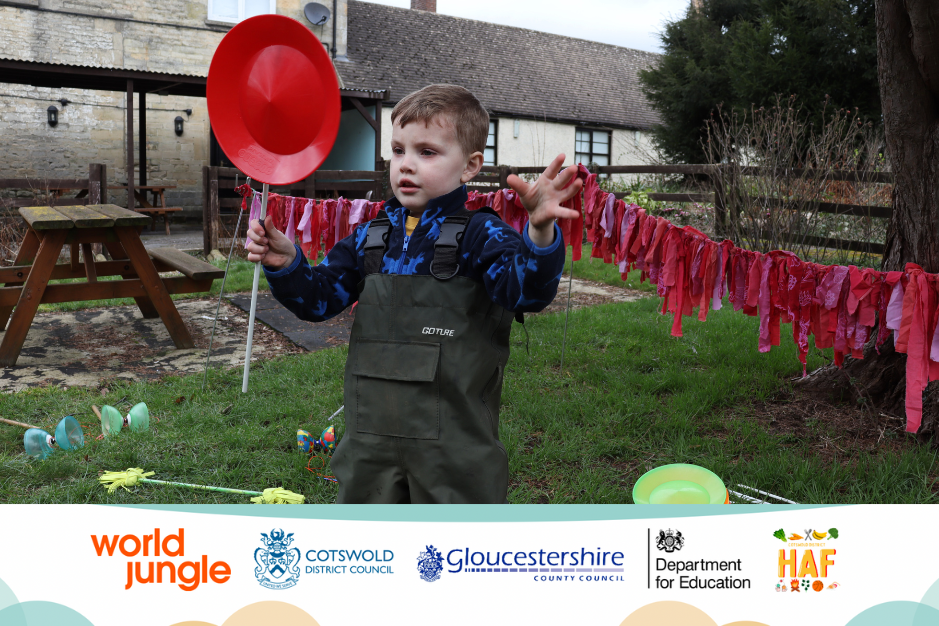 Eligible children and young people across the Cotswolds can enjoy free activities this Spring
Cotswold District Council is working in partnership with Gloucestershire County Council and local community organisation World Jungle to deliver another Holiday Activities and Food (HAF) programme for eligible children across the Cotswolds this Spring.
Using funding from the Department for Education, children in the Cotswold will have access to free activities during the Easter school holiday next month. Food vouchers are also being provided for children who are eligible for free school meals.
Councillor Jenny Forde, Cabinet Member for Health and Wellbeing, said: "As always, I'm so pleased we're able to provide these activities for the children in our district. With the pressures of the cost of living crisis rising, it's more important than ever that we can provide this much needed support to families.
"Last year we were able to support 1100 children across our HAF programmes, and that just goes to show how important it is that we are able to carry on running them!"
The Easter Holiday and Activity Food (HAF) programme will be running from April 3 to April 14 during the Easter school holiday and will include a range of activities such as rally driving, 'Go Wild' days, archery, nature events and traditional craft sessions.
The programme, which has strict guidelines on eligibility, is only accessible for those who are in reception up to year 11, who receive benefits-related free school meals.
However using additional funding we are also able to run the Holiday Activity Programme (HAP). This programme of free holiday activities is offered to all children between the ages of five and sixteen across the district, regardless of free school meal eligibility.
Ben Ward, from World Jungle, said: "We have got another fantastic programme of activities this Spring and would encourage all parents to sign up to Children's Activity booking system so they can keep up to date with what's on this holiday.
"While some of these are only open to those in receipt of benefits-related free school meals there are other activities which are open to all thanks to additional funding."
To sign up to the Children's Activity booking system: https://www.gloucestershire.gov.uk/haf/
The activity bookings are now open. If you'd like to book your family onto an activity or event in the Cotswolds, please visit: https://www.haf.worldjungle.org.uk/
Gloucestershire County Council are also providing food vouchers to eligible families who have signed up to their Holiday Free School Meals (FSM) scheme. Those families who have signed up for the scheme will receive a total of £15 per child for one week of the Spring holiday, whilst the Holiday Activity and Food programme (HAF) provides for the second week of the holiday.
If you are eligible and have already registered you do not need to register again but if you wish to update your existing information you can do so by emailing childrensfund@gloucestershire.gov.uk
If you are eligible and have not yet registered for holiday free school meals vouchers please register here.
You must register by 12pm on 21 March.
Vouchers will be sent out to families by email on 27 March.
Contact Information
Cotswold District Council Communications Team