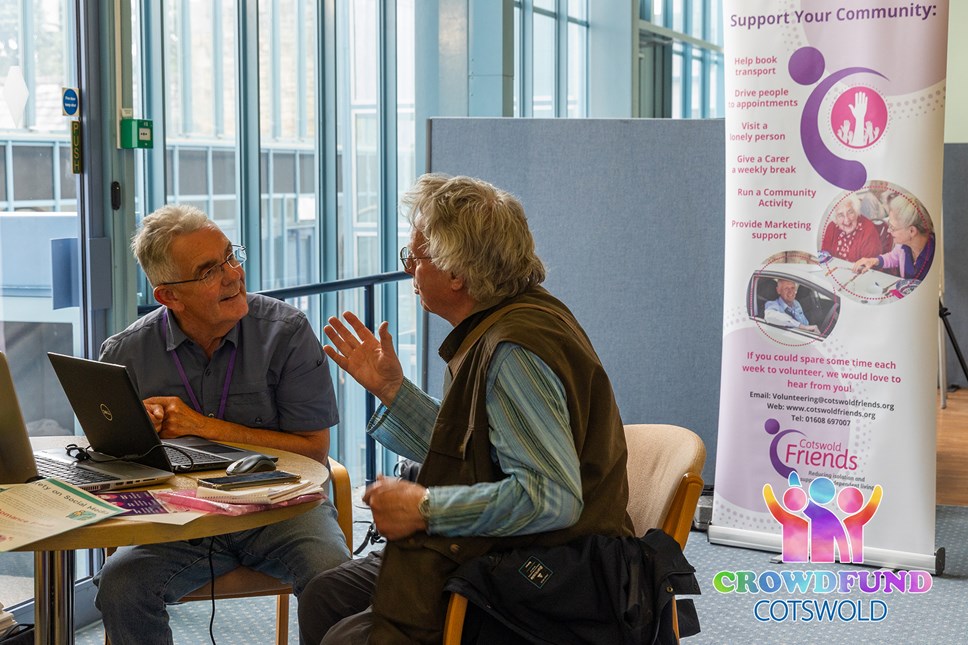 Empowering Communities: Crowdfund Cotswold Invites Project Ideas to Transform Local Areas
Cotswold District Council is inviting residents and community groups to come forward with ideas no matter how BIG or small to improve their local area.
Cllr Lisa Spivey, Cabinet Member for Communities and Public Safety, said: "Crowdfund Cotswold is a platform where local ideas can take root and blossom into transformative projects that benefit everyone, from innovative wildflower projects to reduce car speeds in rural villages; to inspiring projects such as Cotswold Friends independent living and connecting community schemes which support older people to live independently at home for longer.
"Every idea is welcomed and celebrated. Crowdfund Cotswold is a testament to the community spirit of our residents and local groups and it's incredible to see our communities come together to support so many projects. We're excited to see what new proposals emerge in the next round of applications. ."
The Cotswold District is known for its natural beauty, historic charm, and vibrant communities. Crowdfund Cotswold envisions a future further enriched through creative and impactful projects that address various aspects of community life, from culture and environment to education and recreation. Crowdfund Cotswold is the perfect opportunity for locals to shape the future they want to see, promoting active involvement and a sense of ownership over their surroundings.
Crowdfund Cotswold welcomes a wide range of project ideas - no idea is too big or too small.
What type of projects can Crowdfund Cotswold support?
Projects need to be local and serve a community purpose. Crowdfund Cotswold projects can be simple and creative such as a street mural or community garden, or more ambitious such as hosting large community events or feasibility studies.
What's important is that your project is tangible. People who back your campaign will want to see where their money is going. The more people your project appeals to, the more chance you stand of running a successful crowdfunding campaign.
Projects must be in the UK and can be led by any type of organisation or individual, you do not have to be a charity.
Looking for inspiration? The Spacehive project archive has many examples of the types of projects that crowdfund with us.
Not quite sure about your idea? Tell us about it via this short form. We'll look over it and offer advice on how best to proceed.
The latest funding round of Crowdfund Cotswold is still open, with submissions being accepted until Wednesday 13 September 2023. Don't worry if you miss the September deadline, project submissions are accepted all year round.
Projects that show successful community backing can bid for up to £10k from the Council to help fund their community project.
Join Crowdfund Cotswold today by submitting your project idea and become a catalyst for positive change in your community. For more information and to submit your project proposal, please visit spacehive.com/movement/cc.
Contact Information
Cotswold District Council Communications Team