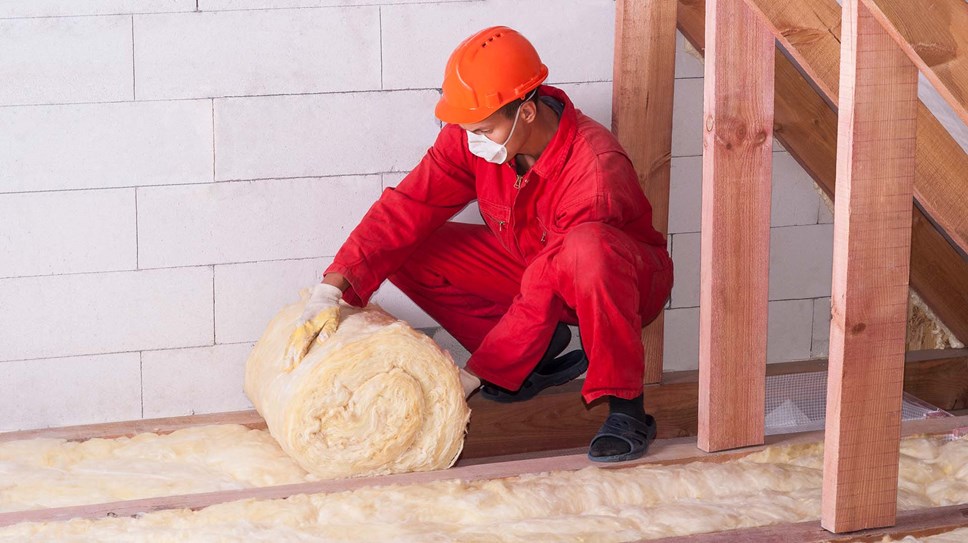 Free energy surveys for privately rented properties that fail to make the grade
Tenants living in cold and draughty accommodation can expect warmer, healthier homes thanks to a campaign by Cotswold District Council, which has received backing from the Department of Business, Energy and Industrial Strategy (BEIS).
Aimed at properties that fall below the minimum legal energy performance rating, the latest campaign is part of national push to get more domestic premises up to the Minimum Energy Efficiency Standards (MEES) and will include practical help and support for non-compliant landlords, including a free energy survey, if booked before the end of March.
Under MEES, any privately rented property, whether let on an assured or regulated tenancy, must have a valid Energy Performance Certificate (EPC). Last updated in April 2020, the regulations now make it unlawful to let a property that has an EPC rating of below an 'E' and landlords must take remedial steps to bring any failing property up to standard unless it is registered exempt.
The regulations aim to protect those living in rented accommodation from damp and poorly insulated homes, which are energy-hungry and expensive to heat, to bring more people out of fuel poverty.
Robert Weaver, Chief Executive, Cotswold District Council said: "Most of us will have heard the recent news stories about rising fuel prices and for tenants living in sub-standard properties that are difficult to keep warm, this is a real worry - particularly at this time of year.
"While most privately rented properties are up to standard, we know some landlords may not be fully aware of their obligations when it comes to home energy performance and their tenants' rights. The free surveys, supported by a package of help and advice, will give landlords all the information they need about what they need to do to become compliant along with guidance from experts about the best energy saving measures to implement, whether that be fitting cavity or loft insulation or replacing gas boilers with low carbon alternatives such as heat pumps. We're delighted to be working with Severn Wye Energy Agency on this project, who have been a key partner to the council for a number of years, as they support us in undertaking these surveys."
Under the current rules, landlords are not obligated to spend more than £3,500 on retrofitting energy performance improvements, even if their property then fails to make the grade. Modifications that cost more than the cap, may, in some cases, attract grant-funding meaning that landlords can make greater improvements, which protect the long-term fabric of their properties and increase their desirability to the rental market, but need pay only a fraction of the cost.
The surveys, undertaken by Severn Wye Energy Agency on behalf of the District Council, will be allocated on a 'first come, first served basis' and will include a report giving tailored recommendations and costings on how to bring the property up to the legal requirements.
Landlords in breach of the regulations and who fail to bring their properties up to the required minimum standards or to apply for a temporary exemption, could face a penalty of up to £5,000 for each property that does not meet the MEES criteria.
Landlords needing support in MEES compliance, and who would like to book their free home energy visit, can call Severn Wye Energy Agency on 0800 500 3076 during office hours or email: mees@severnwye.org.uk or visit the website: https://severnwye.org.uk/landlords/
Further help and support is available on Cotswold District Council's website: https://www.cotswold.gov.uk/MEES
Contact Information
Cotswold District Council Communications Team