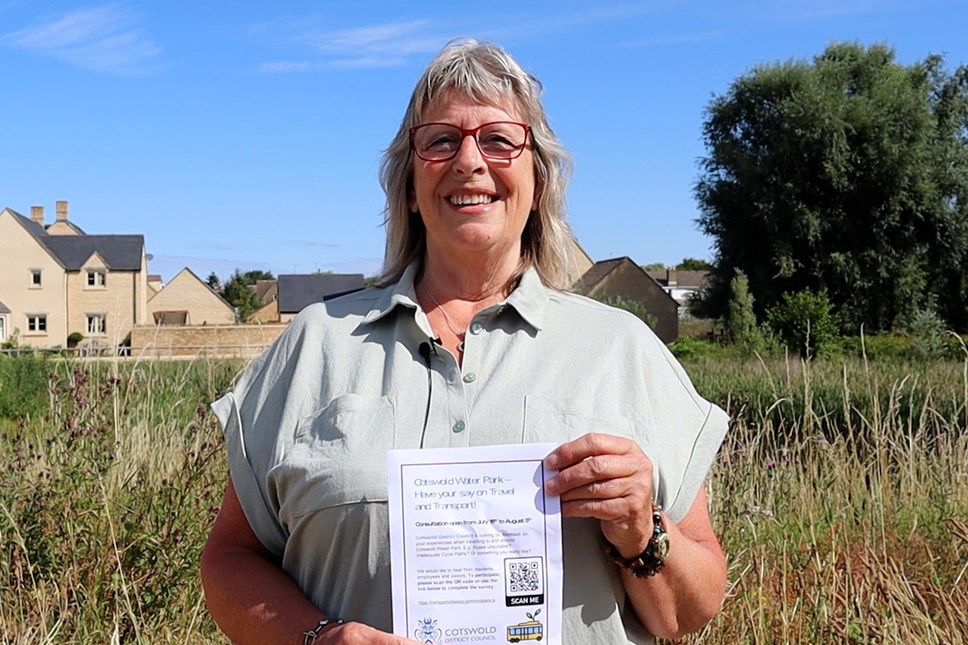 Have your say about transport around the Cotswold Water Park
Cotswold District Council are asking residents, visitors and employees using the Cotswold Water Park for their views on travel around the area to inform a new 'travel plan' to improve how people navigate around the area.
Cllr Juliet Layton, Cabinet Member for Development Management and Licensing, said "We are so lucky to have this area of natural beauty in the Cotswolds and the Water Park attracts thousands of visitors every year. It is important to consider the impacts of these visitors with regards to transport and we want to look at options for how we could improve that, as well as making it easier to travel using sustainable methods in turn helping to tackle the climate emergency.
"Before we look at options for the future we first need to hear from people who use the Water Park for their views on how transport currently works and where people think it could be improved.
"I would really encourage visitors, residents and employees to give us their opinion so that the travel plan can be as successful as possible."
The aim of the new travel plan will be to propose options to make it as easy as possible for people to get to and travel around the Water Park making use of transport methods that are sustainable, such as cycling, walking or public transport.
Surveys have been put together to find out about how people travel to and around the area. They will help to pinpoint what improvements we need to make to reduce the impact of cars and other vehicles on the Water Park and help people get there without needing to drive, where possible.
The four surveys include one for visitors, one for employees and one for residents. There will also be a map based survey which anyone can use to provide feedback on transport problems and opportunities at specific locations within the Water Park. This is designed to identify the transport barriers and opportunities that people travelling to and around the Water Park currently face.
If you would like to participate in this consultation please follow this link and complete the surveys that are relevant to you - https://transportcotswold.commonplace.is/
You may be applicable for more than one of the surveys, for example if you live and work in the Water Park area.
The data collected will be used by Cotswold District Council to form part of a report which will be publicly available.
Contact Information
Cotswold District Council Communications Team