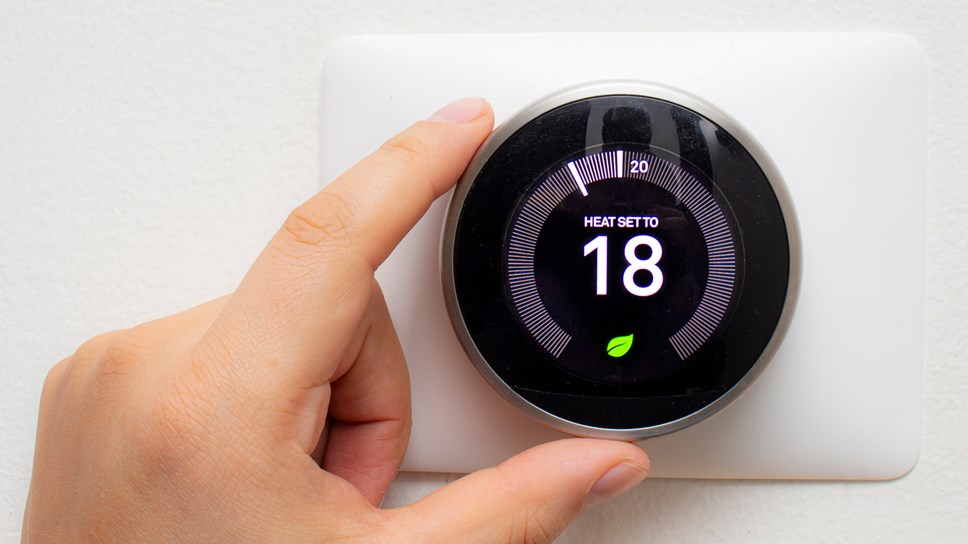 Householders urged to seek energy saving advice before the cold weather sets in
Cotswold residents living in the district's most energy inefficient properties are being urged to seek advice about whether they could be entitled to energy saving upgrades to their homes to make them more affordable and to act before the colder weather sets in.
The recommendation by Cotswold District Council follows the release of figures by the Council's energy efficiency partner, Warm and Well, that show between April and June this year, calls made to the service were on a par with those received during the wintertime, with enquiries having doubled compared to the same period last year amid growing concerns about soaring energy prices and the cost of living crisis.
Councillor Rachel Coxcoon, Cabinet Member for Climate Change and Forward Planning at Cotswold District Council, said: "With autumn just around the corner, we would encourage anyone living in a cold or damp home or worried about the rising price of energy to contact Warm and Well now and find out what assistance they could be entitled to."
In addition to providing free expert advice, the team can look across the whole range of financial help available to enable householders, and in some cases landlords, fit money-saving modifications that will make their properties warmer and more affordable. There is also assistance for people looking to move to more environmentally-friendly ways of heating their homes.
Schemes such as the Local Authority Delivery fund and the Home Upgrade Grant - both funded through the Department for Business, Energy and Industrial Strategy and launched earlier this year - can help cover the cost of a number of energy performance improvements such as cavity and roof insulation, the replacement of external doors, the installation of low-carbon air source heat pumps or adding solar panels to generate cheap electricity to reduce fuel bills and lower the carbon footprint of local homes.
Councillor Coxcoon continued: "Each of the funding streams have different eligibility criteria, and may take into account household income, the type of heating currently used and the energy performance of the building, but Warm and Well's friendly team of advisers are there to talk residents through the different options step-by-step and to find the best solution for them and their property. In many cases the work will be fully funded so we would strongly urge people to get in touch."
The Warm and Well service is delivered by Severn Wye Energy Agency on behalf of a number of local authorities, including Cotswold District Council. Anyone who thinks they could benefit or would like to find out if they're eligible for support can call the Freephone number 0800 500 3976 or go online at https://warmandwell.co.uk/grants-and-funding/ and complete an enquiry form.
The District Council has launched a web page page which brings together a list of the different help available to support residents struggling with the cost of living crisis. Details can be found at: https://cotswold.gov.uk/costofliving.
Contact Information
Cotswold District Council Communications Team
Notes to editors
Severn Wye Energy Agency is a non-profit company and registered charity operating throughout Wales and its English border counties supporting communities, residents and businesses to create a sustainable, affordable, low carbon future. Severn Wye run the Warm and Well programme, helping residents of Gloucestershire and South Gloucestershire live more energy efficient lives.
Warm and Well is funded by Cheltenham Borough, Cotswold District, Forest of Dean, Gloucester City, South Gloucestershire, Stroud District and Tewkesbury Borough Councils; and the Gloucestershire NHS Clinical Commissioning Group.
The Local Authority Delivery fund and the Home Upgrade Grant funding is available on a first-come, first-served basis and works must be completed before March 2023.