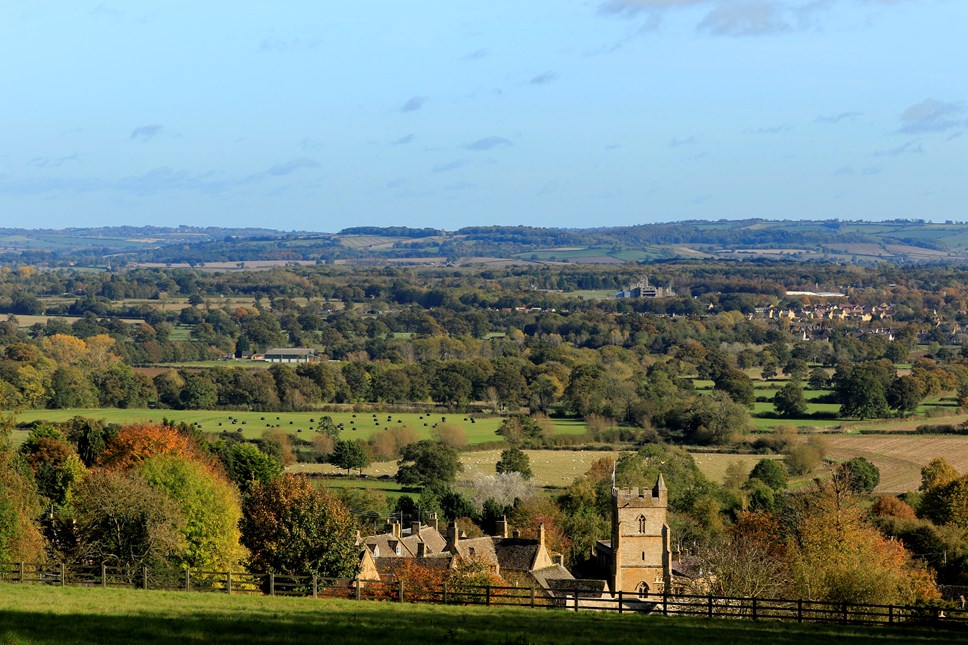 Local tourism boost as Uncover The Cotswolds project awarded Discover England Recovery funding
Cotswolds Tourism has today announced it has received funding from VisitEngland for its successful 'Uncover the Cotswolds' project.
The project - encompassing the wider Cotswolds, Cheltenham, Gloucester, Forest of Dean and Wye Valley - is to benefit from Year 5 funding from the UK Government's £40 million Discover England Fund, administered by VisitEngland.
Working together since 2018, Uncover the Cotswolds has already brought together authentic local experiences from across the wider region into a new travel trade website to enable tour operators to have easily bookable products to choose from.
With the impact of Covid-19, for Year 5 of the fund, the project will now refocus activity and support, to help businesses benefit from the domestic market, as well as plan ahead for reaching a wider global audience long term.
A key part will be encouraging businesses to get bookable via the local destination websites and Tourism Exchange Great Britain (TXGB), VisitEngland's new one-stop online platform which will help raise awareness of the range of products and help businesses increase bookings.
Longer-term the project is aimed at driving inbound tourism with a focus to attract visitors from the Nordic markets, Italy and Spain dispersing visitors across the wider region and provide them with greater access to authentic local experiences
Project leader for Cotswolds Tourism, Sally Graff, said: "I am delighted that we have secured this funding from VisitEngland and I would like to thank everyone involved in our successful bid. We will focus on encouraging all visitors to explore out of season, including our lesser-known places in the wider region such as Witney, Woodstock and Cirencester, as well as unique bookable experiences that can connect visitors bringing the area to life."
Cllr Tony Dale, Cabinet Member for Economy and Skills at Cotswold District Council, a partner of Cotswolds Tourism, said: "This money will help us appeal to a wider audience and encourage businesses to bring tourists in from new destinations such as the such as the Nordics, Italy and Spain.
"It will herald a new era of booking online and using digital products."
David Jackson, Manager of Marketing Cheltenham, said: "This is a great opportunity for Cheltenham businesses to work together with other destinations across Gloucestershire and Oxfordshire to encourage more visitors to stay in the area. Cheltenham is already a popular gateway to access and explore the Cotswolds, so it's great to be able to build on this and incorporate more of our own cultural and food & drink offer into the mix. It's also a really timely opportunity to provide additional, targeted support and guidance to businesses to help them through these challenging times and to continue to adapt to the changing market conditions."
VisitEngland Director Andrew Stokes said: "Millions of jobs and local economies depend on tourism right across the country and the industry needs all of us to make sure it gets back on its feet. This funding will encourage people to get out and discover the outstanding destinations and quality attractions on our doorstep and also keep England's tourism products and experiences front-of-mind for future international travellers. Now in its fifth year, the Discover England Fund is all about embedding these amazing tourism products and reaching new audiences to drive visitor growth and boost local economies."
The Discover England Fund was set up to support England's tourism offering and help the country stay competitive in a rapidly-growing global market. The project now includes a focus on activity to aid the recovery of the tourism sector and maintaining key trade relationships for when key international markets do re-open. The Fund is supported by match funding and in-kind support by a range of partners in the public sector to deliver the project.
Anyone interested in finding out more about how to get involved in the 'Uncover the Cotswolds' project should email cotswoldstourism@cotswold.gov.uk or speak with their local tourism officer.
Contact Information
Cotswold District Council Communications Team
Notes to editors
About the Discover England Fund
In November 2015, the Government announced a £40 million Discover England Fund; an unprecedented opportunity for English tourism. The Fund aims to deliver world-class bookable tourism products joined up across geographies and/or themes; including integrated transport solutions to provide an end-to-end customer experience.
About VisitBritain/VisitEngland
VisitBritain/VisitEngland is the national tourism agency – a non-departmental public body funded by the Department for Digital, Culture, Media & Sport (DCMS)
Working with a wide range of partners in both the UK and overseas, our mission is to grow the volume and value of inbound tourism across the nations and regions of Britain and to develop world-class English tourism product to support our growth aspirations. For further information and to access the latest in-depth market intelligence and statistics visit visitbritain.org or www.visitbritain.com and www.visitengland.com for consumer information.
About Cotswolds Tourism
Cotswolds Tourism is the official Destination Management Organisation promoting and marketing tourism across the Cotswolds. A public-private sector partnership, the aim is to grow the Cotswolds visitor economy by raising awareness about the destination and generating additional tourism visits and spend.
Cotswolds Tourism is a partnership of tourism businesses, supported by local authorities. Hosted in Cotswold District council, the Cotswolds Tourism partnership includes Cheltenham Borough Council & Marketing Cheltenham, Cotswold District Council, Stroud District Council, Tewkesbury Borough Council, West Oxfordshire District Council and the Cotswolds Conservation Board. Cotswolds Tourism's priority is to grow the area's Visitor Economy by raising awareness of the destination and generating additional tourism visits and spend. For key economic statistics and information see www.cotswolds.com/partnership
About Marketing Cheltenham Marketing Cheltenham is the Destination Marketing Organisation for Cheltenham, operating as a division of Cheltenham Borough Council. The organisation is responsible for growing Cheltenham's visitor economy, encouraging visitors to the town, to get them to stay longer and support the local tourism, hospitality and leisure businesses. This, in turn, will support economic growth – new jobs, business creation – and culture for the continued benefit of local people. Twitter @marketingchelt
About Wye Valley and Forest of Dean Tourism
Wye Valley and Forest of Dean Tourism (WVFDT) was formed in 2006 and is the official Destination Management Organisation representing the interests of 300 members.
Managed by a 10-strong voluntary board, supported by professional advisors, the Forestry Commission and the AONB, it is funded by member subscriptions, the Forest of Dean District Council, Monmouthshire Council (via VisitWales), the Forestry Commission, and grant funding for specific projects.
Any business interested in being part of Wye Valley and Forest of Dean Tourism should visit www.wyedeantourism.co.uk or contact info@wyedeantourism.co.uk
To find out more about the Uncover the Cotswolds project see www.cotswolds.com/uncoverthecotswolds
For press enquiries please contact Cotswolds Tourism Sally Graff via 01285 623050 email cotswoldstourism@cotswold.gov.uk