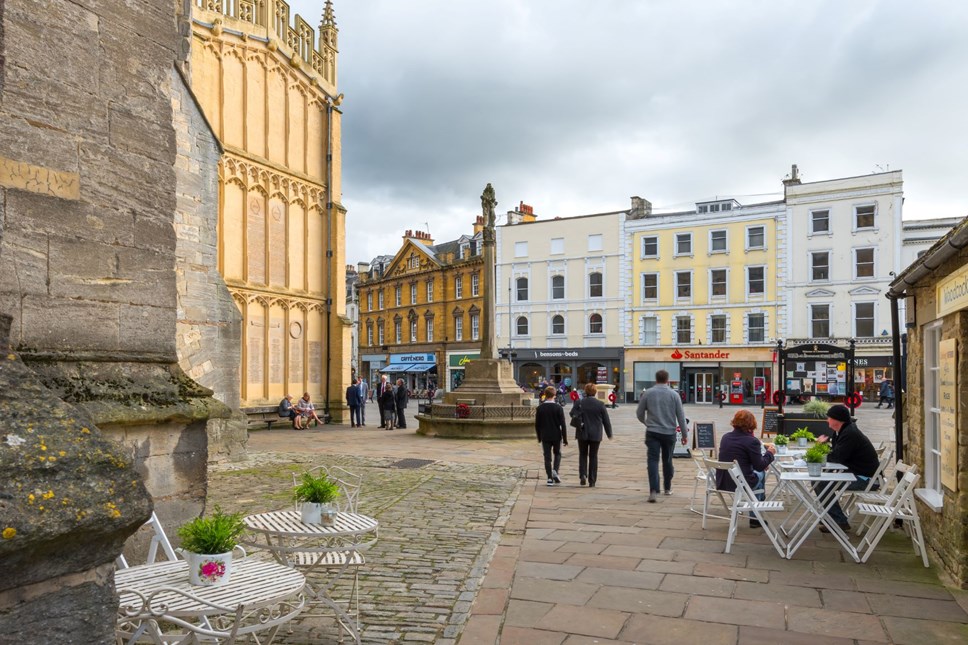 More support to be provided to help the local economy recover from Covid-19 as vital Welcome Back funding is used to support local businesses
Over £81,000 has been allocated to the Cotswolds as part of the Welcome Back Fund which Cotswold District Council will be using to help High Streets and local businesses reopen safely and successfully across the district as Covid-19 restrictions ease.
The use of the funding is part of wider work by the Council to support the local economy 'bounce back' and help the Cotswolds recover strongly from the pandemic.
Councillor Tony Dale, Cabinet Member for Economy and Skills, said: "This funding will help our high streets and local businesses progress on the road to economic recovery from the Covid-19 pandemic.
"It is incredibly important that we reopen safely and also look to support our local businesses to help our economy recover quickly. We will be using our funding to do just that, working hand-in-hand with our local businesses on some really exciting projects to help increase visitor numbers and take us forward to a new commercial future.
"We are working hard to support our local economy, continuing to make sure businesses receive grants and we have provided local business advisors, webinars and business packs for traders to help them reopen safely and ensure they are accessing all the support they need.
"I would encourage everyone to look to local services and businesses as every pound we spend in the Cotswolds will go some way towards helping the area recover."
The Welcome Back funding will provide support to create a safe public environment for the local area's visitor economy and allow local areas to develop plans for responding to the medium term impact of Covid-19.
The Council is planning to create a 'Virtual High Street' and research projects to future-proof local economies.
Other areas where the Council is looking to invest the funding include publicity campaigns for markets and events, improving green spaces and seating areas and enhancing high streets which will all help to attract business and help the local economy recover.
Contact Information
Cotswold District Council Communications Team
Notes to editors
The scheme will run until the end of March 2022, and is an extension of the Reopening High Streets Safely (RHSS) funding, which was made available in May 2020.