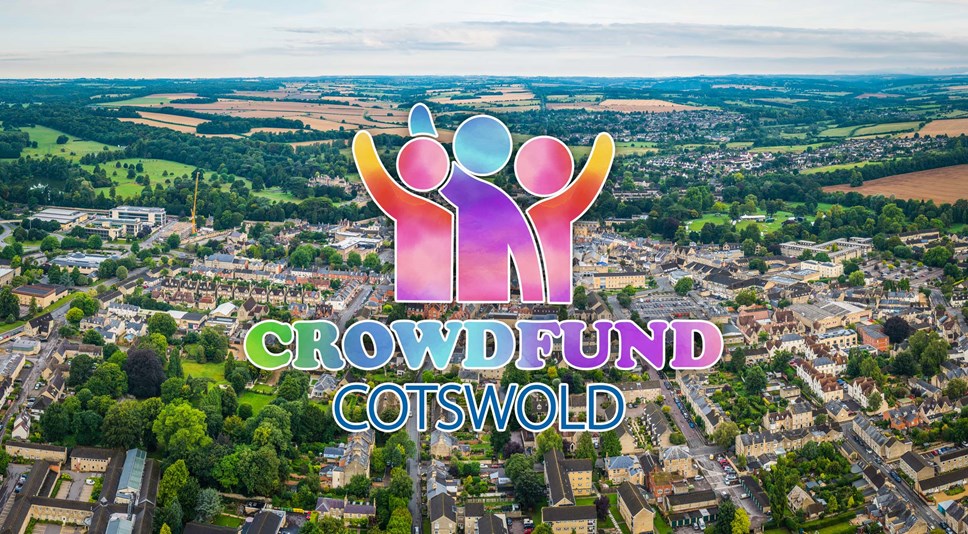 More than £120k raised for community projects in the latest round of Crowdfund Cotswold
Cotswold District Council has supported five more successful projects in the latest round of Crowdfund Cotswold with £34,000 pledged from the Council and over £120,000 raised for hyper-local community projects.
There is still time to put your ideas forward for Crowdfund Cotswold. The deadline to put forward your ideas for Round 3 is 14 September 2022. The Council is encouraging local residents to come forward with projects designed to support the local community.
Cllr Jenny Forde, Cabinet Member for Health and Wellbeing, said: "Since we launched Crowdfund Cotswold in February 2021, we've helped communities raise over £420,000 for a range of incredible projects and we can't wait to see what new ideas individuals and communities bring forward next.
"We are particularly keen to encourage people with ideas that aim to offer support to people through the cost-of-living crisis. We would also love to see projects submitted that look to support our communities and vulnerable residents during the winter months.
"I would encourage everyone to come forward with their ideas no matter how big or small. You don't have to be a registered charity or group - just a resident with a great idea to shape your local area and the future you want."
The latest funding round of Crowdfund Cotswold is still open with submissions being accepted until Wednesday 14 September 2022.
Five projects have already successfully fundraised through Crowdfund Cotswold in Round 3, raising over £120,000. The five projects include; the life-saving SARA Cotswolds project, two children's playground refurbishment schemes in Ampney Crucis and Meysey Hampton, a new accessible clubhouse for Moreton Croquet Club and the replacement of a canopy to support the Tetbury Arts Centre.
The historic Cirencester Open Air Pool is also still campaigning for funds to install solar panels to help climate change and to leave a better legacy for the next generation of swimmers.
If you have an idea for a project and want to learn more, visit the Crowdfund Cotswold website.
To view all of the active projects in the Cotswolds, visit the Crowdfund Cotswold project page.
Contact Information
Cotswold District Council Communications Team
Notes to editors
About Crowdfund Cotswold:
Crowdfund Cotswold is an award-winning community-charged online crowdfunding platform launched by Cotswold District Council in partnership with Spacehive.
The Council is encouraging local businesses to come forward and support local projects in their areas. Companies, foundations and public bodies interested in supporting projects alongside Cotswold District Council should contact info@spacehive.com.
To find out more about Crowdfund Cotswold, visit spacehive.com/movement/cc.
Crowdfund Cotswold has raised over £400,000 towards local projects since its launch with Cotswold District Council awarding £130,000 toward this total. Cotswold District Council's contributions are made up of over £92k in pledges from CDC, and over £37k from the GCC resilience grant the Council manages.
About Spacehive:
Spacehive is the only crowdfunding platform dedicated to civic crowdfunding. Its vision is a world where anyone can shape their local area to create places that make people happy, proud and prosperous.
The platform operates a hybrid crowdfunding and grant-making platform that pools funds between councils, businesses, foundations and the local community to pay for projects that improve local places. Projects can range from building a new community centre or improving the local park to improving a playground or putting on a street festival.
Spacehive is increasingly used by local authorities, companies and foundations, as the default way of financing civic and community facilities, since the model gives large numbers of people the opportunity to shape their area and typically results in projects securing 4x more funding than if they were relying on councils funds alone.