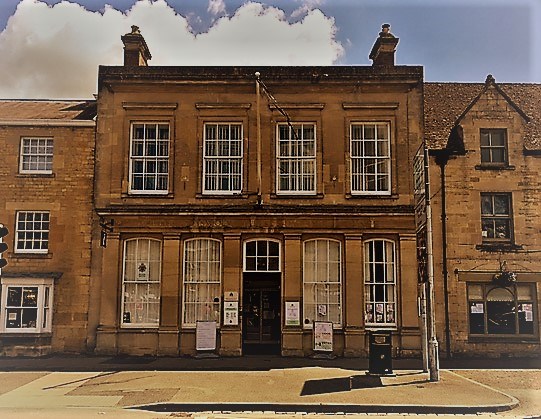 Moreton Area Centre transformation to provide better Council services for North Cotswold residents
Cotswold District Council is investing in the North Cotswolds to provide improved face-to-face services at its Moreton Area Centre.
The Moreton Area Centre reception and atrium facilities will be refurbished to provide a more welcoming and safe user experience including new carpeting and painting, updated signage and new screens to keep customers and staff safe.
Joe Harris, Leader of Cotswold District Council, said: "The Moreton Area Centre is due a refresh and this improvement work will help us provide the high-quality services we all expect through a modern, accessible facility in the North Cotswolds for residents to use.
"We'll be working hard to make these improvements to our Moreton Area Centre and we look forward to welcoming residents back to a fresh, modern and Covid safe environment. I'd ask residents to bear with us while we do this work."
"During the pandemic, the Council has adapted to support residents to ensure that Council services continue to function. I would like to encourage residents to continue to use our web and phone services where possible while we do the work."
Clive Webster, District Councillor for Moreton West, said: "I was delighted to see the Area Centre on Moreton High Street reopen recently. Many people of North Cotswolds rely on being able to drop in, either to talk face-to-face with the excellent staff that work there, or to do something in-person that can't be done over the phone or online. These planned improvements clearly demonstrate the Council's commitment to Moreton-in-Marsh and the North Cotswolds."
Works will begin on Friday 28 May and are expected to be completed by Sunday 6 June. Moreton Area Centre will be closed from Friday 28 May and customers are encouraged to visit our website for more information or telephone 01285 623000.
People can also visit the customer services centre at Trinity Road in Cirencester during the works. The centre will reopen to the public on Monday 7 June.
Contact Information
Cotswold District Council Communications Team
Notes to editors
Under current coronavirus restrictions, reception facilities can only allow a maximum of six customers inside Trinity Road and a maximum of two customers in the Moreton Area Centre at any one time.
We are therefore urging people to make an appointment in advance, rather than simply turning up and risking a wait outside - especially if the weather is not great!
Residents are encouraged to contact the Council using telephone and online services. You can call us on 01285 623000 or simply visit our website at cotswold.gov.uk.
We ask that residents please support our phased reopening of reception areas and continue to use our telephone and online services as much as possible.
For full information about the council's online services such as bins and recycling, fly-tipping, planning and others, residents can visit cotswold.gov.uk