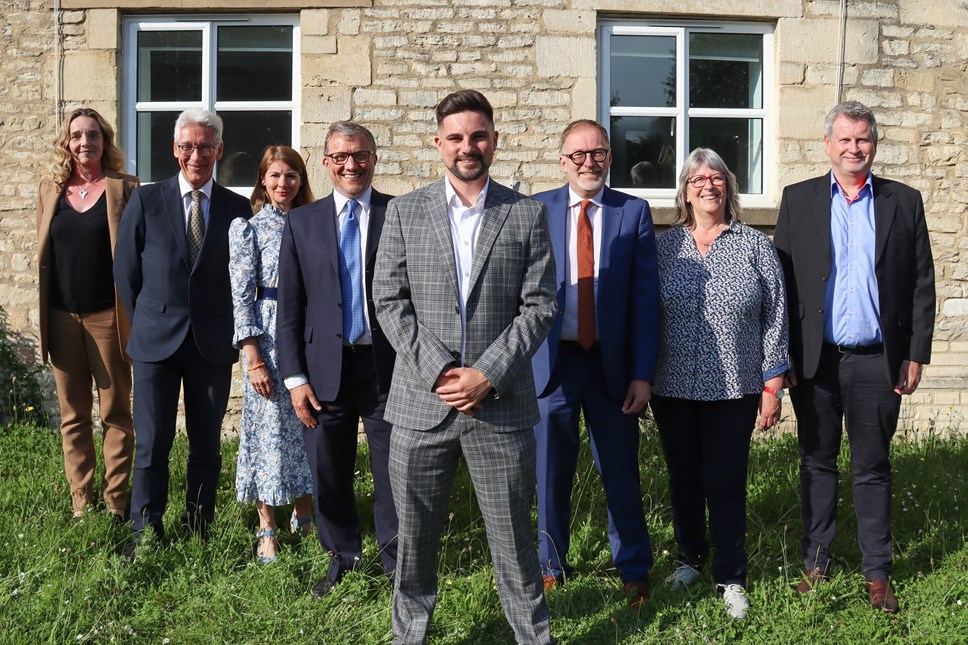 New Cabinet announced at Cotswold District Council
The Annual General Meeting of Cotswold District Council took place last night (24 May 2023) at which the Leader of Cotswold District Council and Cabinet took office, following the 2023 Local Elections.
Following the election, the make-up of the council is currently 21 seats for the Liberal Democrats, 9 seats for the Conservative Party, 2 seats for the Green Party and 2 independent members.
The Liberal Democrats retained control of the council, and the Leader of the Council remains as Councillor Joe Harris. Councillor Mike Evemy remains the Deputy Leader.
The Cabinet members and their portfolios are as followed:
Cllr Joe Harris - Leader of the Council
Cllr Mike Evemy - Deputy Leader and Cabinet Member for Finance
Cllr Lisa Spivey - Cabinet Member for Communities and Public Safety
Cllr Mike McKeown - Cabinet Member for Climate Change and Sustainability
Cllr Tony Dale - Cabinet Member for Economy and Council Transformation
Cllr Juliet Layton - Cabinet Member for Planning and Regulatory Services
Cllr Paul Hodgkinson- Cabinet Member for Health, Leisure and Culture
Cllr Claire Bloomer - Cabinet Member for Cost of Living and Inclusion
Councillor Joe Harris, Leader of the Council, said: "Thank you to everyone that came out and voted in the Local Elections earlier this month and a huge thank you to the people of the Cotswolds, who gave their overwhelming trust and confidence in this administration to continue to lead our district, deliver for them and improve our communities.
"This cabinet brings with them a wealth of knowledge and wide-ranging experience. Together we will build on the work we've done since 2019 and continue to deliver the plans we set out to deliver genuinely affordable homes, playing our part to tackle the climate emergency growth and delivering more jobs.
"From the thousands of conversations we had with residents on their doorsteps, we know that many are concerned with national issues, like the cost of living crisis, which are impacting us locally. We will continue to ensure that every pound the council spends works for local people, and that we offer value for money and one of the lowest council tax rates in the South West."
The role of the Chair and Vice Chair were also voted in at the meeting. Councillor Nikki Ind will chair the Council over the next 12 months and Councillor Mark Harris will be the Vice Chair.
Contact Information
Cotswold District Council Communications Team