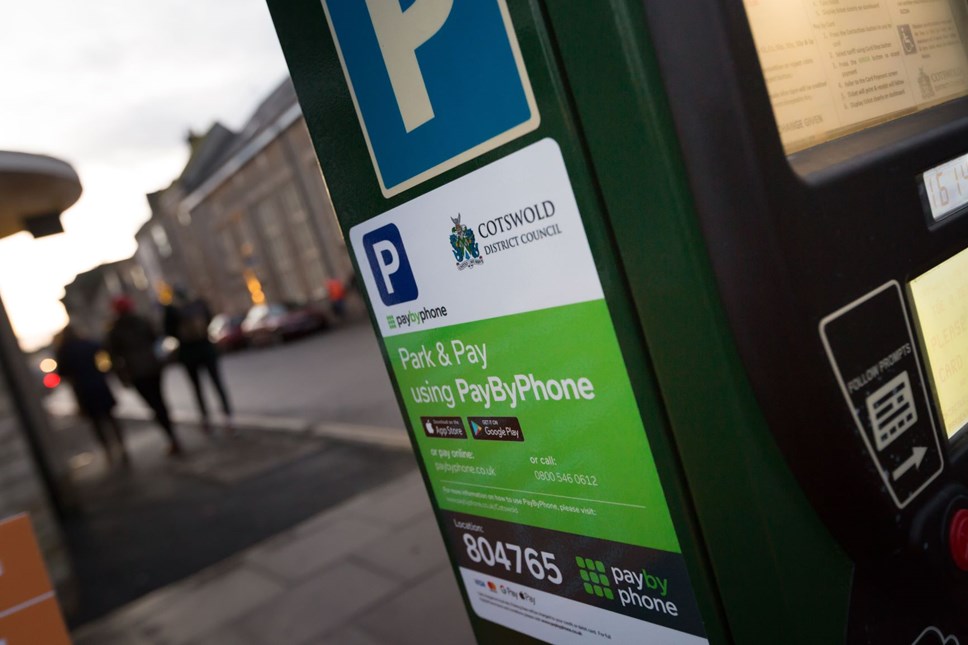 New Whiteway Car Park to open 'free of charge' over Christmas holidays
Cotswold District Council is opening the new Whiteway Car Park in Cirencester free of charge to the public for seven days over Christmas and New Year.
The car park will be free to use from 7am-7pm between Monday 21 December and Thursday 24 December and between Tuesday 29 December to Thursday 31 December. Saturdays, Sundays and Bank Holidays are reserved for use by Cirencester Rugby Club.
The Whiteway car park will be free to all users to provide additional parking on these busy shopping days.
From 4 January 2021 the car park will be for permit holders only.
Construction works at Cirencester Rugby Club will be completed on 19 December to deliver the new permit-holders car park. The Whiteway car park provides an additional 158 parking spaces, including three disabled bays, five motorcycle bays and four electric vehicle bays with fast charging points.
Cllr Mike Evemy, Deputy Leader and Cabinet Member for Finance, said: "It's great to see this development completed. We hope that this offer of free parking will help people coming to Cirencester in the busy next couple of weeks.
"In the new year, this car park will provide season ticket holders with dedicated parking spaces and free up spaces in the centre of Cirencester for visitors and shoppers."
The project to develop the Whiteway car park site at Cirencester Rugby Club began in February and works were halted by the pandemic for two months to ensure the workforce was protected and could be completed safely.
The Council has entered into a 10-year lease agreement with Cirencester Rugby Club. This arrangement will see the Council operate the site for permit-holder parking from Mondays to Fridays (excluding bank holidays) and the Rugby Club will use it at weekends.
If you are a permit holder in Cirencester and would like to relocate to the Whiteway car park, please contact our parking team by emailing parking@cotswold.gov.uk.
For more information about parking permits and charges or to apply for a season ticket, visit: www.cotswold.gov.uk/parking-travel-and-visitors/parking-permits-and-charges/
Contact Information
Cotswold District Council Communications Team
Notes to editors
The Whiteway Car Park is located:
The Whiteway, Cirencester, Gloucestershire, GL7 2ER