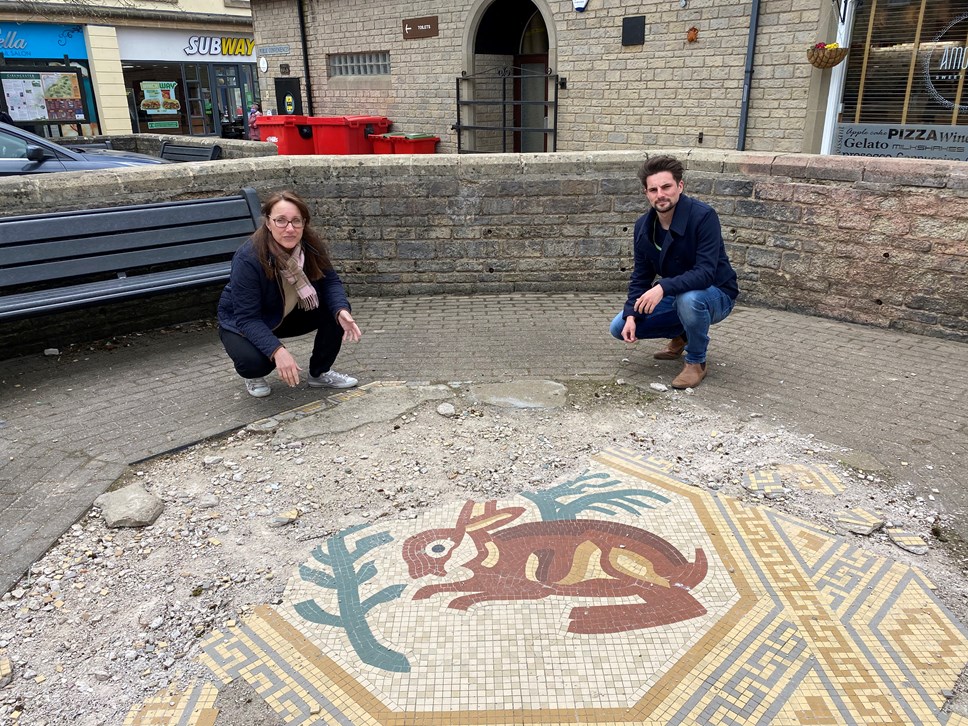 Regeneration works of Brewery Court in Cirencester to begin on 13 June
Cotswold District Council is preparing to start regeneration works of Brewery Court following a £30,000 investment to bring the area back to its former beauty.
Leader of the Council, Cllr Joe Harris, said: "When I became Council leader it was a priority of mine to give Brewery Court some attention and I'm thrilled that our plans to improve the area can now begin.
"The improvement works of the Brewery Court area include the introduction of new seating and planters, general surface repairs and the removal of existing walls and seating areas to create a more versatile and welcoming space. This will complement the great work that businesses such as Amore Mio and Brewery Arts are already doing to tidy up their corners of the court and enhance its use.
"We're also committed to restoring the mosaic that was once the pride of the town. The current intention is to refurbish the mosaic to its original design and specification, working closely with local conservation experts where possible."
Plans to restore the hare mosaic replica are underway and will require further investigation into design, application and cost in order for an informed decision to be made on its future.
Two existing trees will also be removed and replaced with three new trees. This work will take place later in the year due to planting and heritage consent requirements. The improvement works will also include the installation of a new commercial bin store for surrounding businesses.
The work site will be fenced off from Monday 6 June with localised fencing to areas being worked upon. Improvement works will commence from Monday 13 June. The Brewery Court area and public conveniences will still be accessible to the public and neighbouring commercial businesses.
Cotswold District Council has carried out a feasibility study to help understand the requirements to redevelop the area into a usable and inviting community space. Investigatory work included assessing access for emergency vehicles and deliveries; ensuring that there is adequate drainage and utilities; and the restoration of the hare mosaic.
Contact Information
Cotswold District Council Communications Team
Notes to editors
Hare Mosaic History:
Built as a replica of the ancient relic found on Beeches Road in 1971
The fourth century AD mosaic is considered one of the most attractive and accomplished animals depicted in a Romano-British mosaic.
Original at Corinium Museum.