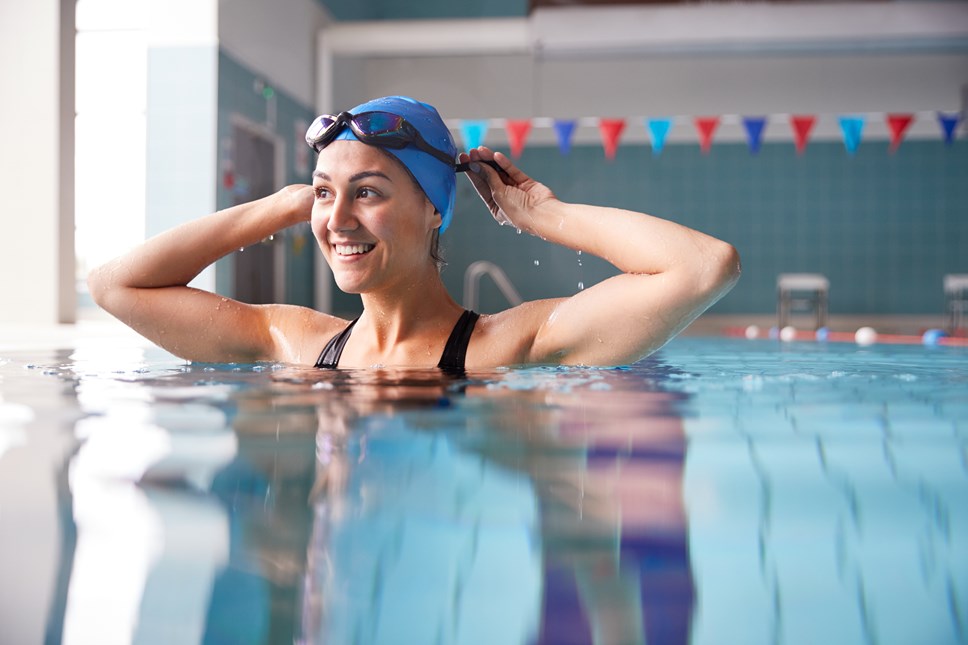 Reopening date for local leisure centres announced
Leisure centres across the district are set to reopen from Monday 12 April, after receiving the Government's go-ahead for Step 2 of the roadmap.
Everyone Active's leisure centres in Cirencester, Bourton-on-the-Water and Chipping Campden in partnership with Cotswold District Council, will reopen their doors following a three-month closure due to the coronavirus pandemic.
The Government confirmed on Monday 5 April that leisure centres would be safe to reopen with strict operational measures in place. This is the latest stage of the four-step roadmap plan
For details about which facilities can reopen in each step and the latest guidance, click here. Centre specific detail will be available on each centre's website and social media page.
Everyone Active has committed to keeping its customers safe and active, ensuring it will meet and exceed Government guidelines to prevent the spread of Covid-19 with the Everyone Active Pledge. Full detail on the operator's pledge and safety measures can be found here.
During lockdowns, Everyone Active has provided a comprehensive package of online workouts for people to use, along with live-streamed classes across its social media pages.
Jamie Nesbit, Everyone Active's contract manager, said: "We're very much looking forward to reopening our centres and welcoming back the local community. After being closed for three months, the latest step in the Government's Roadmap is a positive move forward for the leisure industry and gives people of all ages the opportunity to resume activity and exercise in their leisure centre.
"Ensuring our colleagues and customers remain safe continues to be our number one priority and we have carefully considered the strict measurements to ensure we adhere to the guidance. We will be contacting all customers directly over the coming days regarding the centres reopening. We look forward to welcoming everyone back and thank them for their patience."
Jacqueline Wright, Cotswold District Council's Community Wellbeing manager, said: "We're looking forward to welcoming residents back to leisure facilities safely – they will give everyone a real boost after months in lockdown.
"While it is important to stay safe, keeping fit and healthy is equally important and this is a major step towards that for our communities."
For further information on Everyone Active and its leisure centres, visit www.everyoneactive.com.
Contact Information
Cotswold District Council Communications Team
Notes to editors
For press information please contact:
Humairaa Tedds | Regional PR and Communications Manager - West
humairaatedds@everyoneactive.com | 07710114840
Everyone Active
Everyone Active is the trading name for Sports Leisure Management (SLM), which operates leisure centres in partnership with local councils across England. SLM Ltd. was formed in 1987, managing just one leisure centre in the Midlands. Today, Everyone Active manages 200 leisure facilities and cultural services in partnership with 61 different local authorities nationwide. These stretch from Sunderland in the north to Mid Suffolk in the east, Chichester in the south and Plymouth in the southwest. The company's growth is due to the ability to deliver well-managed leisure facilities and an activity offering which provides great value for money. Everyone Active aims to increase the participation of local people in leisure activities, advocating a minimum of 30 minutes of exercise five times per week. www.everyoneactive.com