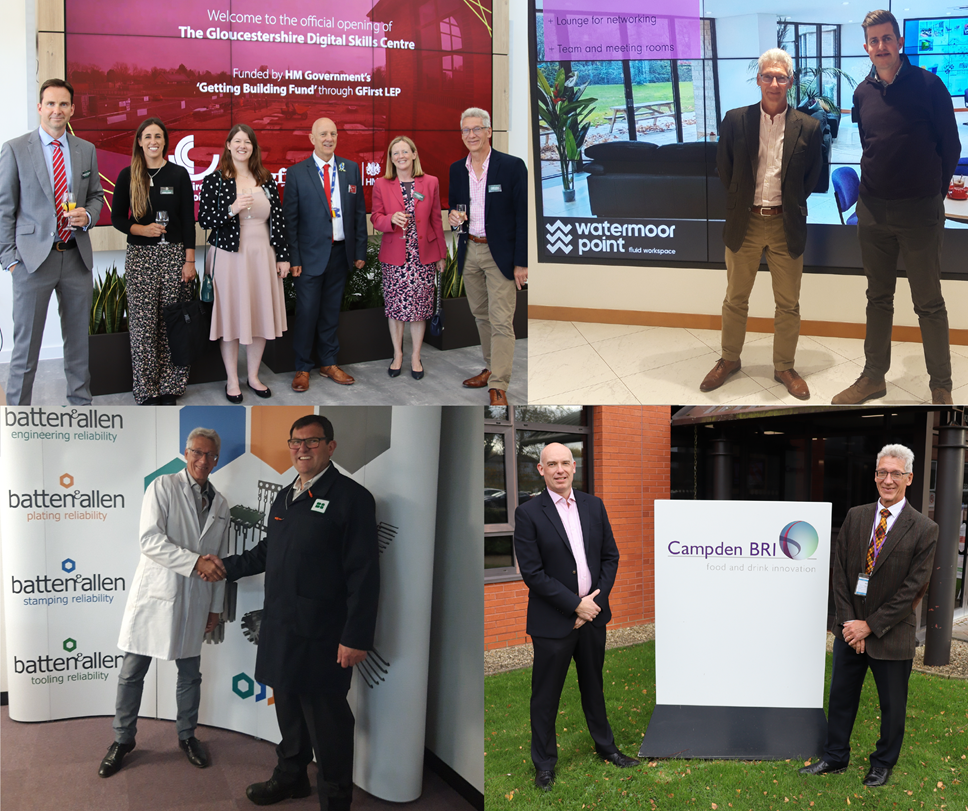 The Cotswolds emerges as business hotspot with growth in key sectors and town centres bouncing back
The Cotswold District is becoming an increasingly attractive location for business according to a recent report, with key sectors of the economy showing strong growth and town centres in the area bouncing back from the pandemic.The upbeat assessment was included in the most recent Green Economic Growth Strategy update at Cotswold District Council's Cabinet meeting on Monday (4th July).
The Green Economic Growth Strategy was adopted in December 2020 as a response to the impact of the Coronavirus pandemic and as part of a new focus on growing the local economy in a sustainable way. The strategy identifies cyber, digital, agritech and green technologies as key growth sectors for the area. This is the third sixth monthly update of the Strategy since it was adopted by the Council in December 2020.
Cllr Tony Dale, Cabinet Member for the Economy, said: "When we adopted the Green Economic Growth Strategy our focus initially was on rebuilding sustainable business growth post-pandemic. Our longer-term vision is to promote a growing and exciting economy based on community business with the green revolution at its heart and we've made great progress, despite the challenging circumstances."
It was also noted that the evidence showed that footfall in town centres across the District had recovered more quickly than the national average since the lifting of restrictions and that vacancy rates remained low, with Cirencester town centre seeing a sharp drop in empty units since last August (2021).
Cllr Dale, commented: "We are continuing to work to assist town centre businesses evolve to reflect changing habits and we have spent around £160,000 on a range of measures to support town centres. I'm delighted to report that our town centres are performing much better than the national average, both in terms of footfall and vacancy rates."
Since the easing of restrictions, the Council has been able to widen its scope of activities set out in the Green Economic Growth Strategy and align with its corporate priorities of enabling a vibrant, dynamic economy whilst mitigating the climate crisis.
Cllr Dale, continued: "It's been fantastic to be able to get out and meet with business owners across the Cotswolds again and really work together to enhance the district.
"We've been involved in many incredibly exciting projects, including working with the Royal Agricultural University on their Innovation Village project, which will provide research, teaching and business incubation space to tackle the challenges of sustainable agriculture and food security. This is a project of £80 million Gross Development Value and will be of national and international importance; a really exciting project to have right on our doorstep.
"We also have the new development Watermoor Point at the former Mitsubishi headquarters. This is an excellent example of repurposing to create a dynamic and adaptable space with the flexibility businesses need in the post-pandemic world."
Councillor Dale also pointed to the completion of the multi-million pound Applied Digital Skills Centre at Cirencester College which he described as "a fantastic new facility created for young people and businesses to develop skills for the future."
Cllr Dale continued: "I am thrilled with the progress we have made on the Green Economic Growth Strategy to date. As well as being a beautiful place to live and visit, the Cotswolds is deservedly gaining a growing reputation as a great place to do business."
Contact Information
Cotswold District Council Communications Team