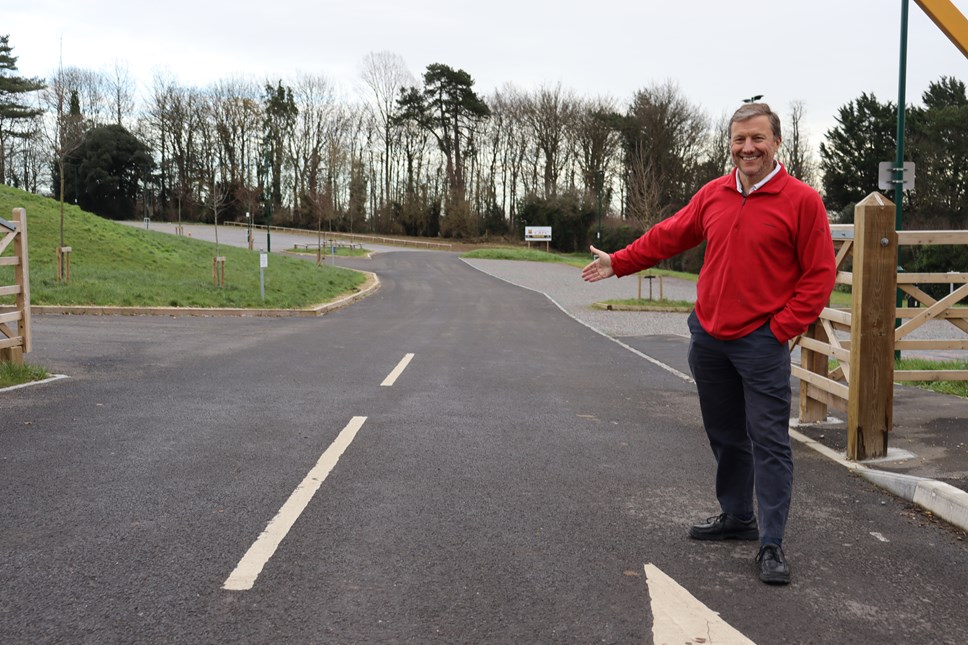 Whiteway Car Park in Cirencester to open 'free of charge' over Christmas holidays
Cotswold District Council is opening the Whiteway Car Park in Cirencester to the public for ten days of free parking in the run-up to Christmas.
The car park will be free to use on weekdays from 9 am - 6 pm between Monday 13 December and Friday 24 December. Saturdays, Sundays and Bank Holidays are reserved for use by Cirencester Rugby Club. From 27 December 2021, the car park will return to use for permit holders only.
Cllr Mike Evemy, Deputy Leader and Cabinet Member for Finance, said: "We know it's been another hard year for businesses and residents in the District, so we are delighted to announce this festive parking offer.
"We hope this will help people coming to Cirencester over the next two weeks as we all prepare for Christmas. The car park will be free of charge to all users, providing additional parking on these busy shopping days and helping to ease pressure on town-centre car parks during the Christmas period."
Whiteway Car Park is located next to Cirencester Rugby Club on The Whiteway, Cirencester, GL7 2ER. The car park provides 158 parking spaces, including three disabled bays, five motorcycle bays and four electric vehicle bays with fast charging points.
If you are a permit holder in Cirencester and would like to relocate to the Whiteway car park, please contact our parking team by emailing parking@cotswold.gov.uk.
For more information about parking visit: www.cotswold.gov.uk/parking.
Contact Information
Cotswold District Council Communications Team