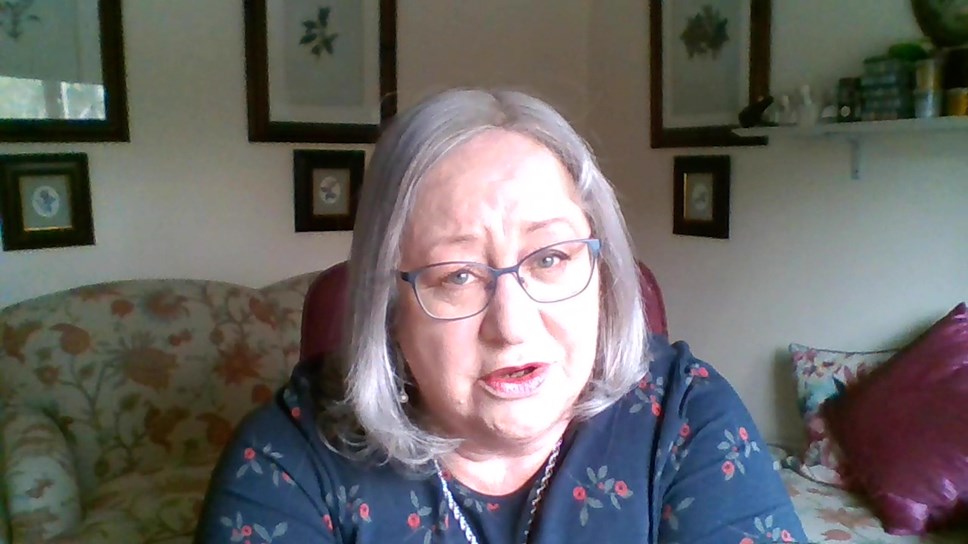 You have the authority to ask us anything! Jackie Weaver joins upcoming episode of Cotswold District Council LIVE
Cotswold District Council LIVE is returning on Tuesday 25 May at 3 pm for a special Q&A with none other than local democracy rising star Jackie Weaver.
Jackie will be joining the Leader, Chief Executive and broader panel to talk about how residents can get involved with their local Councils.
Cllr Joe Harris, Leader of Cotswold District Council, said: "It is fantastic we have Jackie Weaver joining us on 25 May to talk about engaging with local decision making and activities to affect real change in our communities.
"I would really encourage people to join us live either on Facebook or Youtube to take part in the discussion about what we can all do to make a difference to our local area. So please get your questions in and ask us anything."
Residents can put their questions directly to the Leader of the Council, Cllr Joe Harris and the internet sensation Jackie Weaver - who shot to fame after the infamous Zoom meeting of Handforth Parish Council.
Councillors and guests will be discussing how residents can affect local decision making by getting involved with their local District, Town and Parish Councils and other local initiatives.
The panel will also be talking about how councils can work together with local communities to help look after the environment as part of an exciting new initiative 'Clean & Green Cotswolds'.
Residents and businesses are encouraged to submit their questions via communications@cotswold.gov.uk and Council members will answer them live on the show.
You can watch CDC LIVE on the Council's Facebook and YouTube channels.
For more information on the Council's live meetings and webcasts, visit: https://www.cotswold.gov.uk/about-the-council/live-council-meetings-and-webcasts/
Contact Information
Cotswold District Council Communications Team
Notes to editors
CDC Live is a monthly online show for the council to engage with residents so they can ask questions, let us know about the local issues in their community and get a response from their council in real-time.